Discover the enchantment of beach weddings at Marquis. Explore why couples worldwide are drawn to the allure of getting married at sea
Weddings at sea capture the attention of couples around the world. The combination of salty breeze, golden sand, and the eternal blue horizon creates a magical atmosphere that gains even more significance in Los Cabos and attracts those who wish to unite their lives in a special setting. In this article, we will tell you the reasons why couples choose to get married at sea and showcase the undeniable charm of celebrating weddings at Marquis Los Cabos.
Nature in Los Cabos is radiant.
One of the main reasons why couples opt to get married here is their desire to connect with the vibrant nature of the region. The vastness of the ocean, contrasting with the desert, and the relaxing sound of waves breaking on the shore create a serene, vibrant, and romantic ambiance.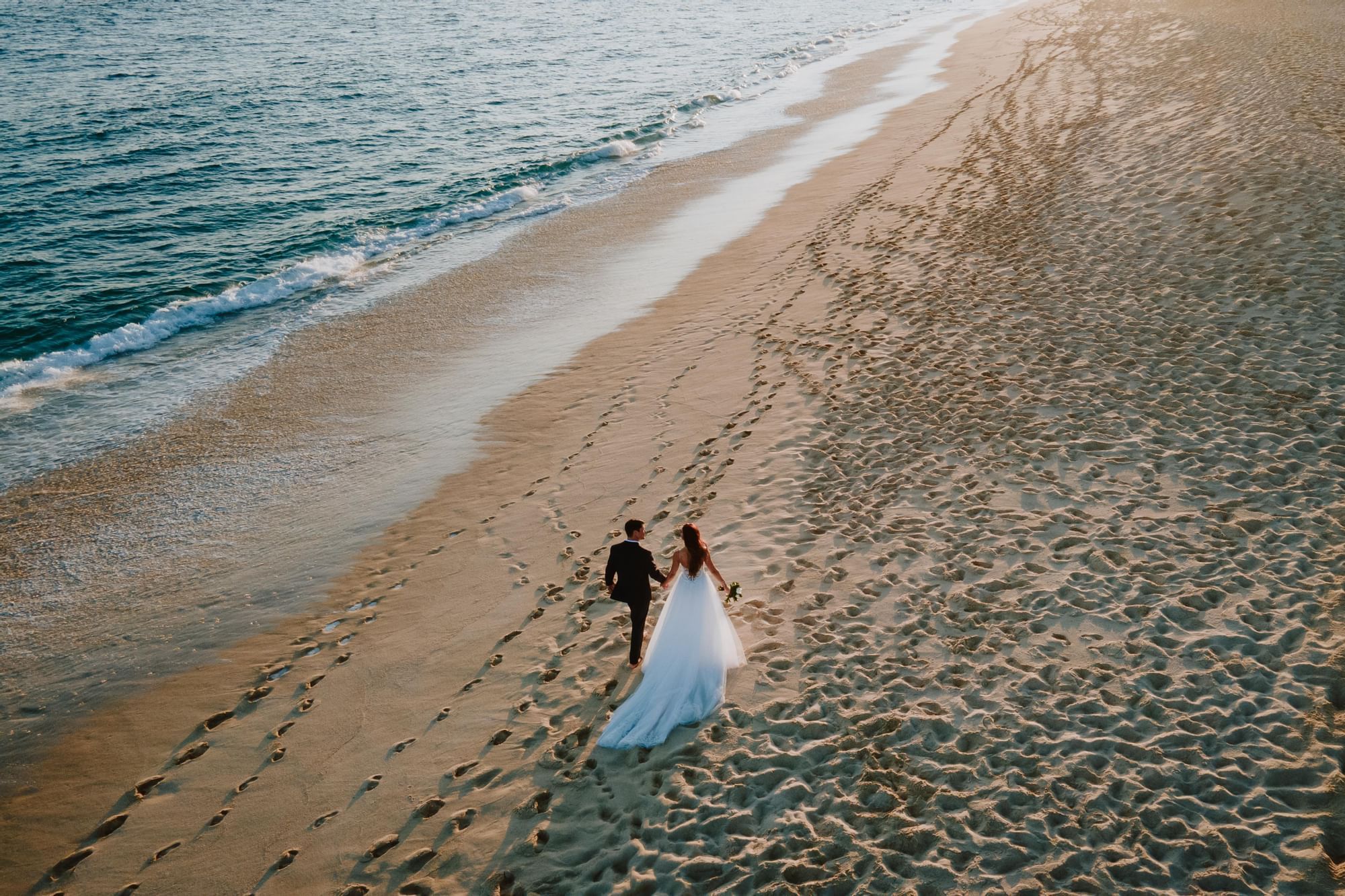 Our hotel provides an impressive backdrop.
If the beach and the sea already offer an impressive and photogenic setting for weddings, the images of a couple walking in the spaces and terraces of our property are even more striking. The sun shining over the water and the sky painted with warm hues at sunset are simply unforgettable at Marquis.
A wedding destination and getaway
Many couples choose to get married on the beach because they want to combine their wedding with a vacation or a romantic getaway. Opting for us to celebrate beach weddings will give the bride, groom, and guests a complete experience, from the ceremony and reception to a few days of relaxation by the sea. On our website, you can explore our rooms and discover why they are perfect.
Without a doubt, getting married at Marquis offers couples a magical atmosphere, a deep connection with nature, and the opportunity to create unforgettable memories, which, combined with the experience at our resort, becomes an attractive choice for those seeking a unique and romantic experience. Couples who have united their lives with us can guarantee it.