Event Spaces
Awe-inspiring venues
Marquis Los Cabos is a meeting destination that inspires and relaxes the mind in the very same breath. Versatile meeting and event spaces with ocean views, exquisite cuisine, and fully tailored meeting planning and catering combine seamlessly for a once-in-a-lifetime experience.
Event Spaces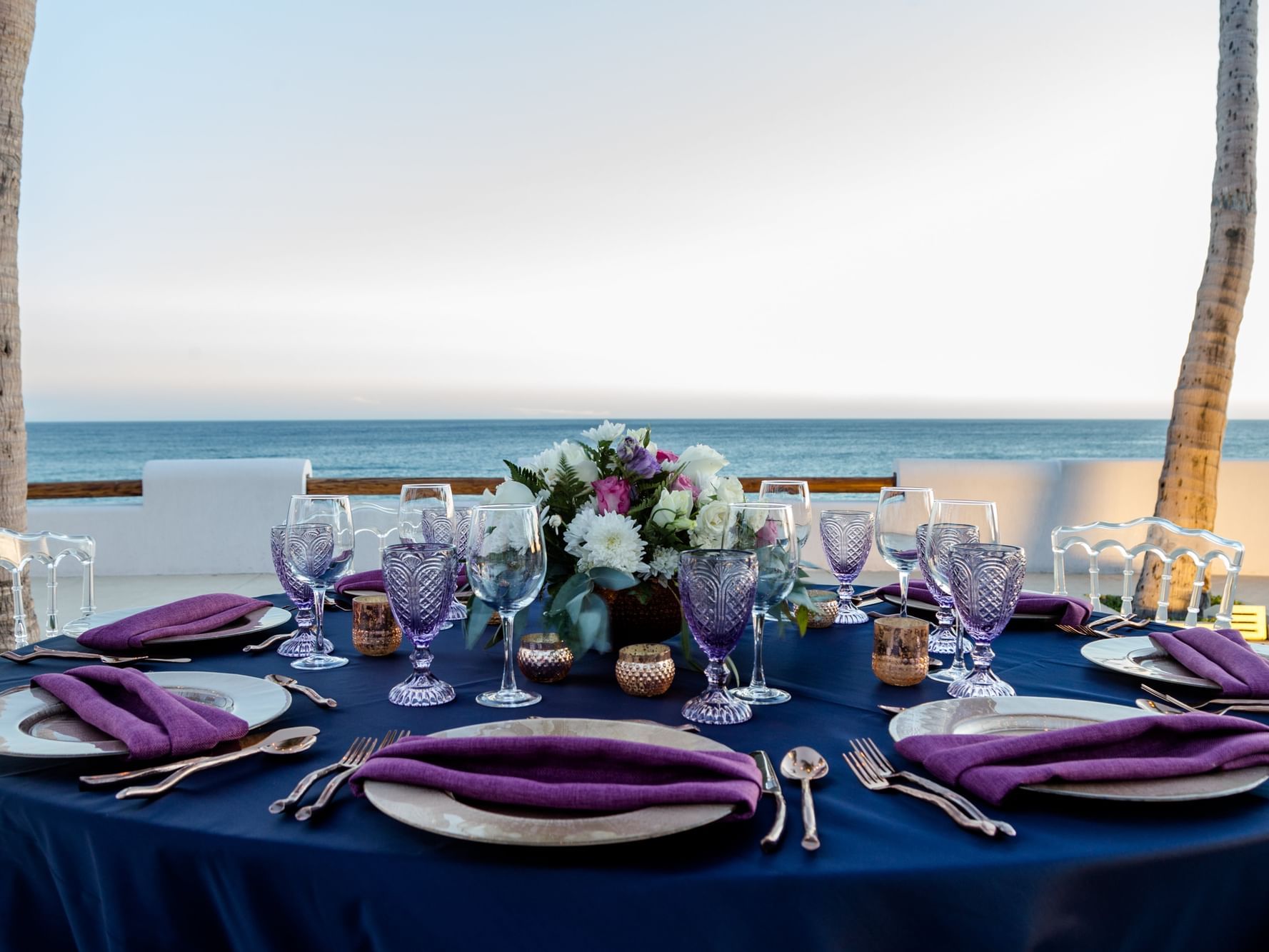 Ideal for captivating al fresco events, our beachfront spaces comprise the Sunset Pool, Sunrise Pool, and Central Pool terraces. The largest space can accommodate up to 100 attendees for a banquet under a rose gold sunset.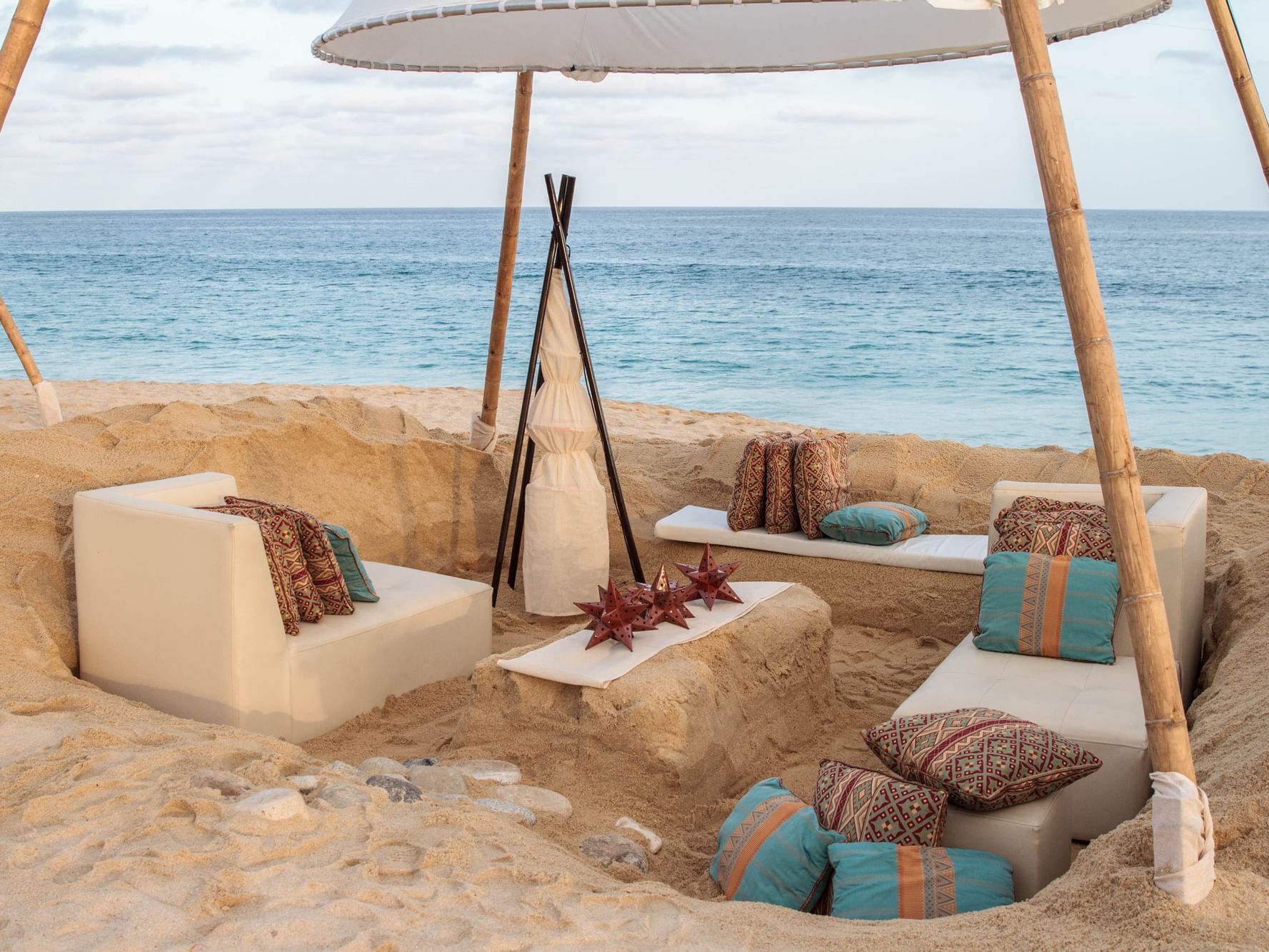 The picturesque beach sets a striking backdrop for your events while being steps away from all our amenities. The soft sand, deep blue waters, cool ocean breeze, and gorgeous sunsets will set the mood for an unforgettable celebration.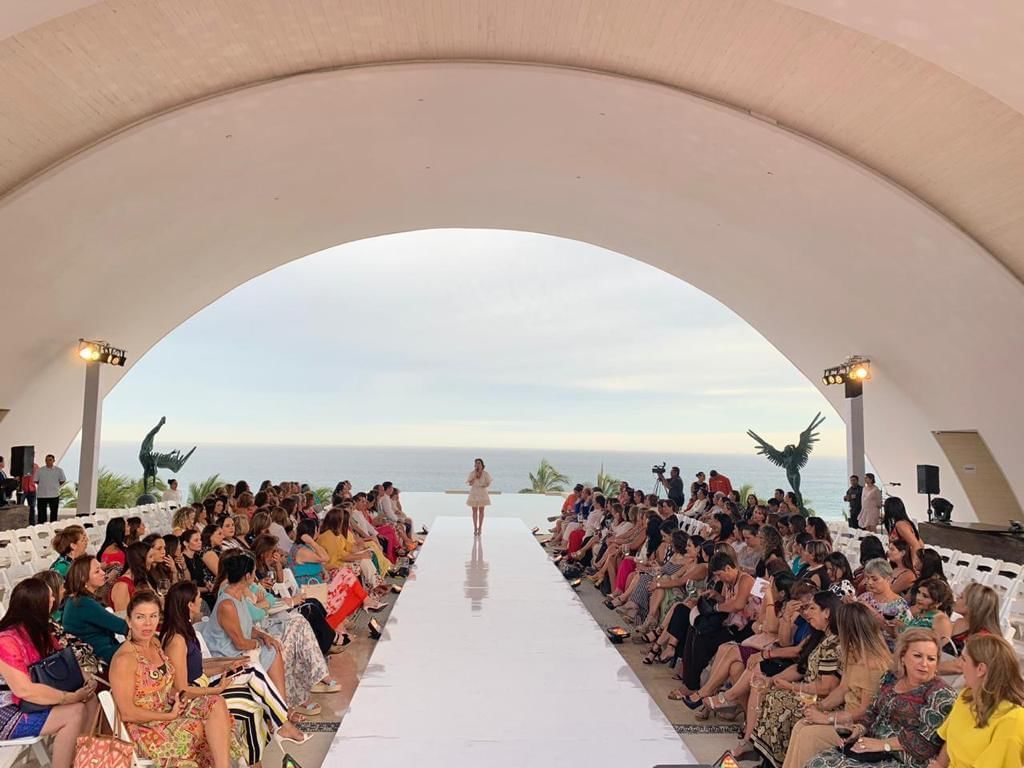 Available only when contracting a buy-out program, our lobby offers an awe-inspiring location with our picture-perfect arch and the entrance terrace surrounded by palm trees. It can accommodate up to 500 attendees in a banquet setting.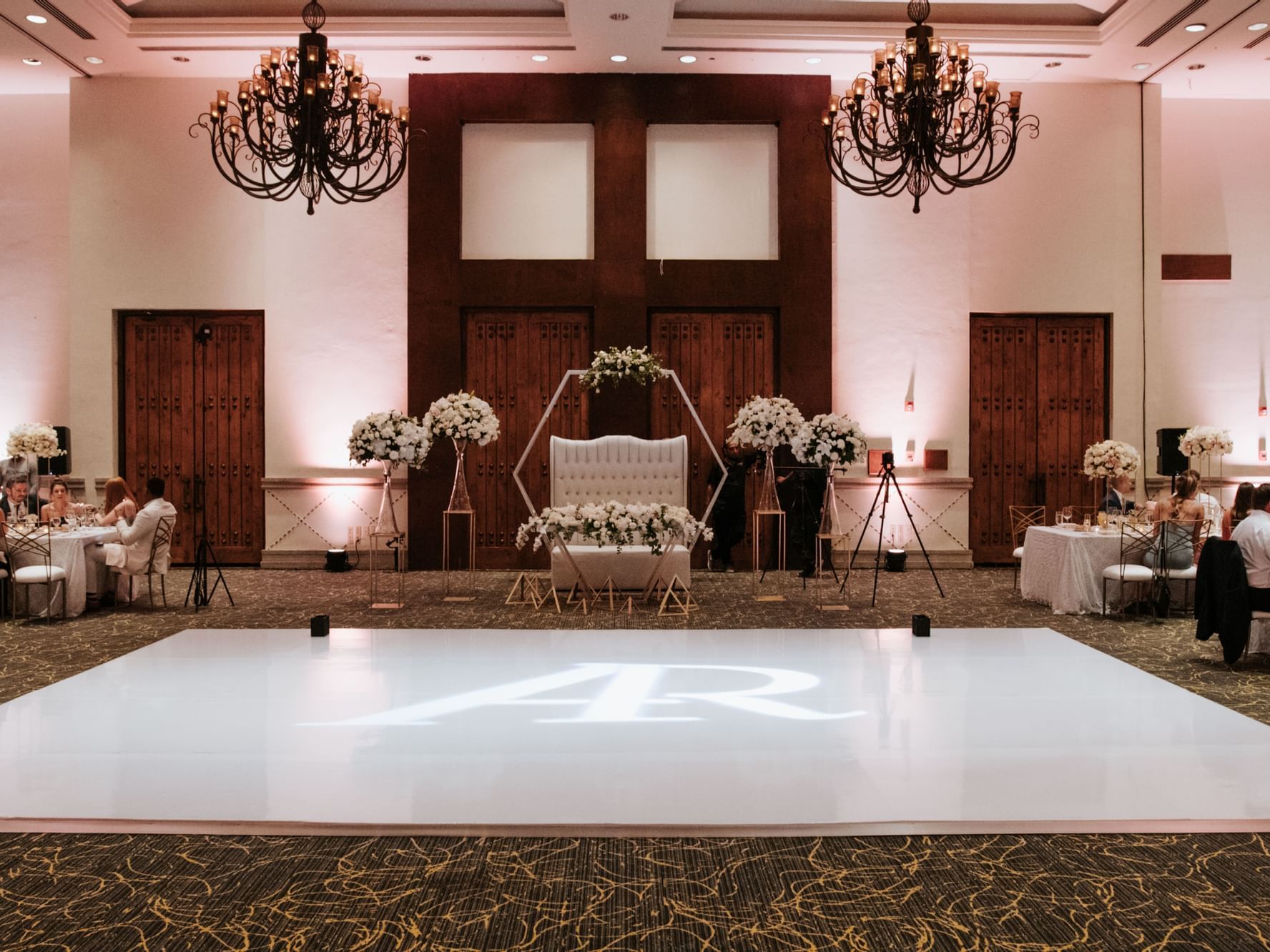 Our main indoor space can be divided into four separate breakout rooms, all with dramatic double-height ceilings and a hacienda-vibe. The ballroom can accommodate up to 600 guests in theater format and 350 guests for a banquet.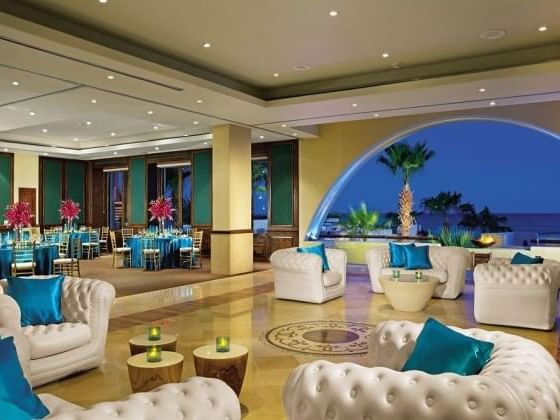 Accommodating events of up to 150 guests on a banquet format, Los Océanos Ballroom can be divided into four breakout rooms: Pacifico Norte, Pacifico Sur, Atlantico, and Mediterraneo. Its ocean-view lobby offers a distinct touch to your meeting.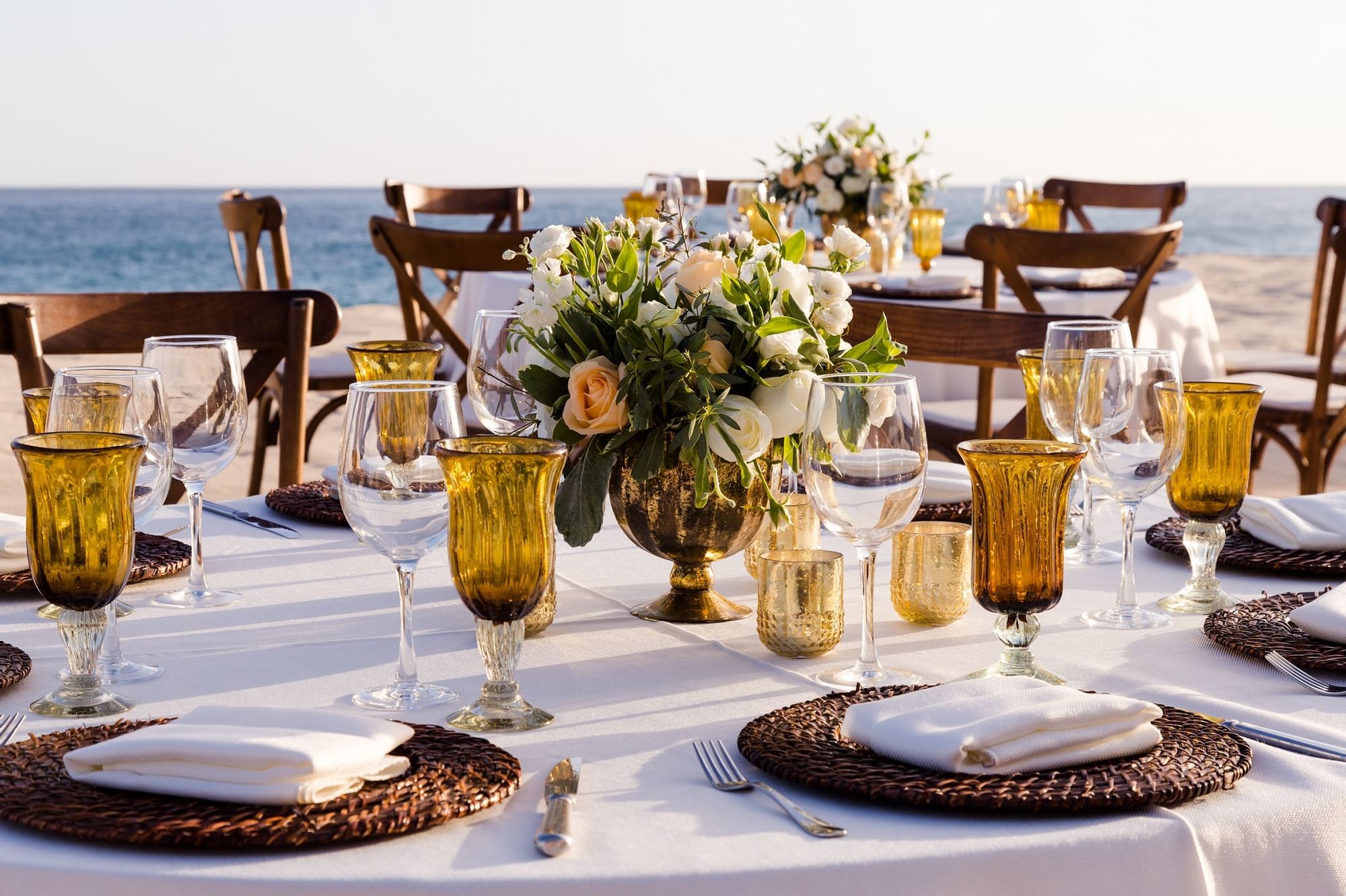 Meetings & Events at Glance
10,200 sq ft indoor-meeting room space · Two main ballrooms with nine breakout areas · Two ballroom foyers · 2,500 sq ft ocean view terraces · Group Coordination Services · Group room rates for event attendees · Audiovisual services ($) · Service Suppliers List · Meeting equipment ($)
Resources
View our capacity chart to find the perfect venue for your program events and benefit from the flexibility of our spaces.
Impress your Attendees
Reserve a premier meeting venue and secure your attendees group room rates.