We want to introduce you to your next assistant in event planning: Artificial Intelligence. Dive into the world of event planning enhanced by AI
Since its launch to the public, ChatGPT has not only broken user records but has also positioned itself as a strong candidate to dominate search and recommendation tasks for interacting in the digital world. Although artificial intelligence has been helping us with various tasks for some time, such as Apple's digital assistants (Siri) and Amazon's (Alexa), the latest generations of platforms such as DALL.E, Playground or Midjourney have revolutionized the world.
For the specific case of meetings and events, many platforms have been using AI in tasks such as data analysis, content recommendations, and translations, just to name a few. So, can AI assist you in planning your events? At Marquis Los Cabos, we decided to put it to the test, and the best way was to ask ChatGPT!
After logging in and starting to type, we asked the basics. Could AI be used to plan an event in a hotel? Let's try that.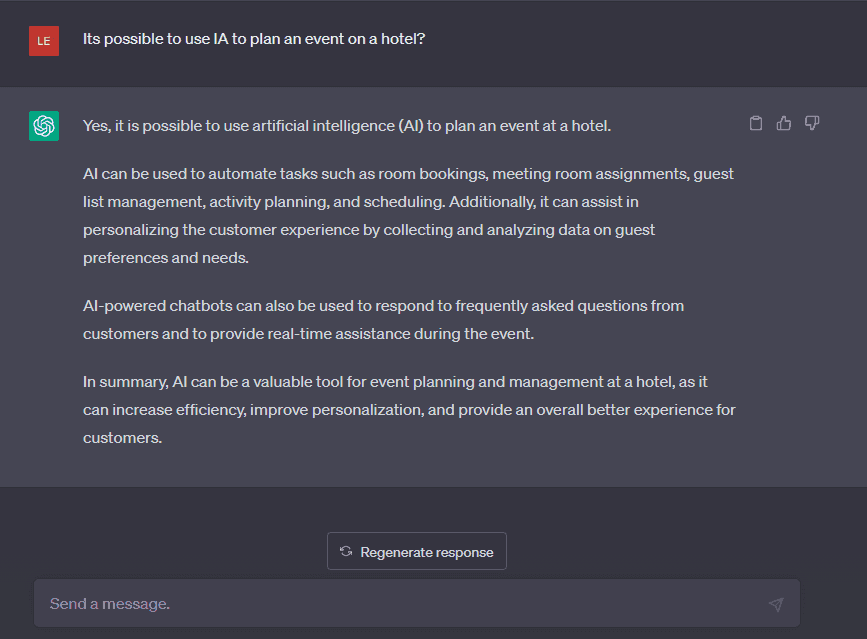 Once we saw some of the things that can be done through AI in event planning, the next question was to try creating a concept for an event. Although AI identified the typical points to cover for holding a meeting, it became clear that this is a task that would be better executed by the staff responsible for organizing the event.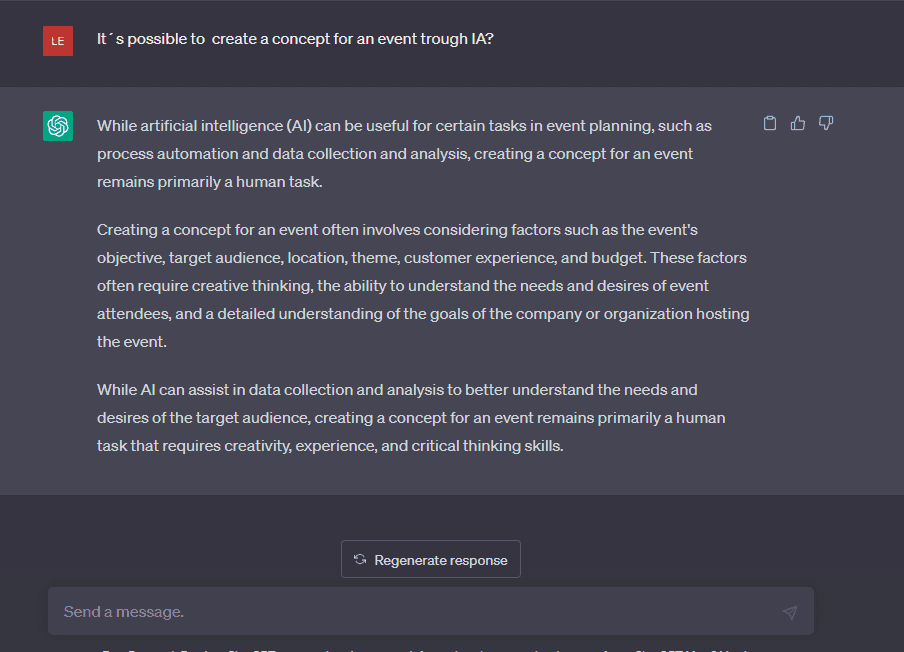 Now, with a solid concept defined, and making it clear which tasks are best delegated to AI and which we should take care of ourselves, it's time to test AI's capabilities to understand the characteristics that should be evaluated when choosing a hotel in which to hold our events. After reviewing them, go to our site and see that we have all of them.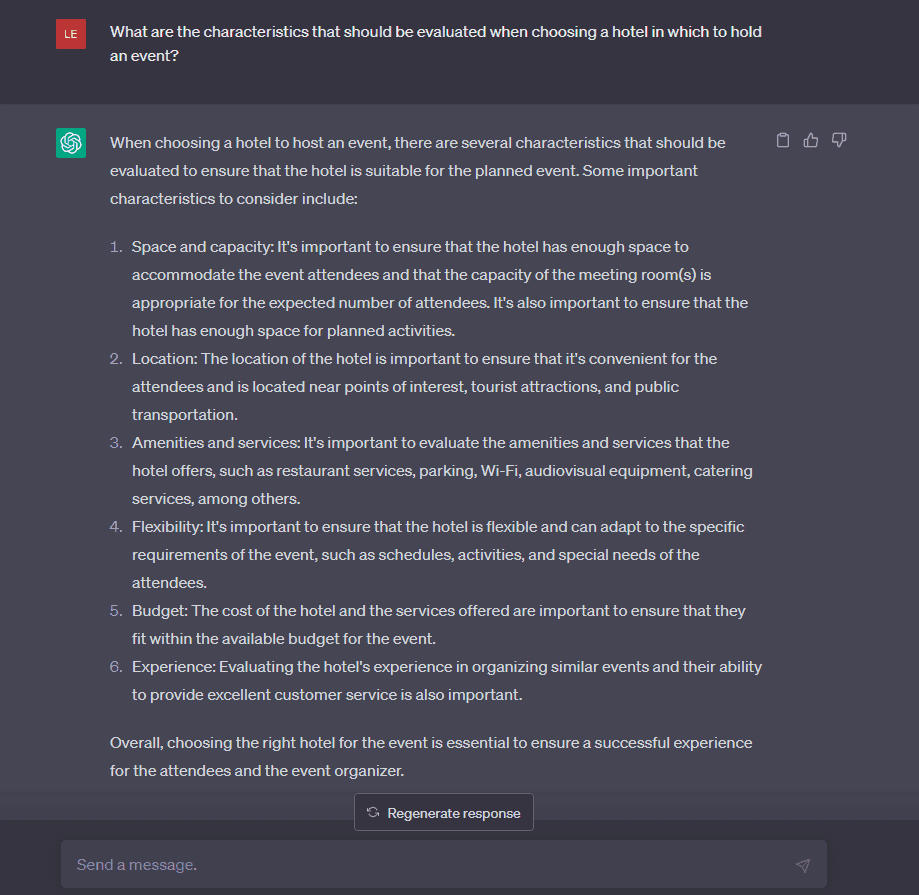 As we can see, while the use of AI in event planning still has a long way to go, and its use is not widespread, and although there are some tasks that we can use it for, it will always be easier to hold your events by relying on experts. So, go to our events section and experience the Marquis Los Cabos style for any meeting you have planned.