Our hotel is surrounded by some of the most beautiful shores you can find, and here, we'll show you the best ones and what you can do there.
Thanks to our location at the tip of the Baja peninsula, you'll be able to immerse yourself in the waters of both the Pacific Ocean and the coasts of the Sea of Cortés. The landscape surrounding us, halfway between San José and Cabo San Lucas, is an impressive setting of rocky cliffs leading to stunning bays with soft sandy beaches and a spectrum of mesmerizing blue shades. Exploring this corridor is an experience you'll undoubtedly enjoy.
Within Los Cabos, various beaches offer the magic and fun of the ocean. To make your choice easier, we present to you the beaches where you can make the most of your visit:
Palmilla
A classic spot for both locals and tourists. Located at kilometer 27.5 of the Transpeninsular Highway, this beach stands out for its soft sand and calm waters, perfect for various water activities or simply relaxing on a comfortable and well-located beach.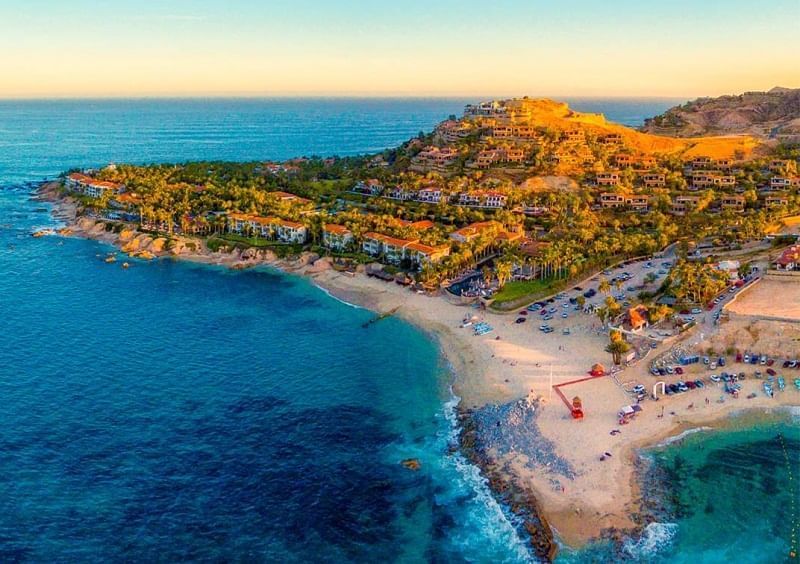 Santa María
One of the most intimate beaches in the area, with its semi-circle shape and surrounding cliffs creates a cozy atmosphere. Santa María Bay is part of a marine reserve, making it an ideal place for swimming and snorkeling. There, you can admire brightly colored fish and an indescribable underwater landscape.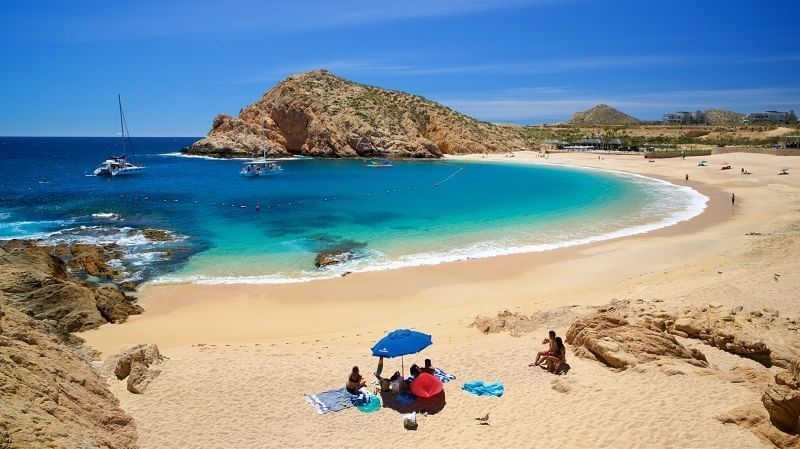 Chileno
If you seek tranquility, this beach is perfect for you. Its peaceful waters have the ideal depth for all sorts of water activities you can imagine. It's also a stopping point for many yachts exploring the area, allowing you to enjoy watching the vessels.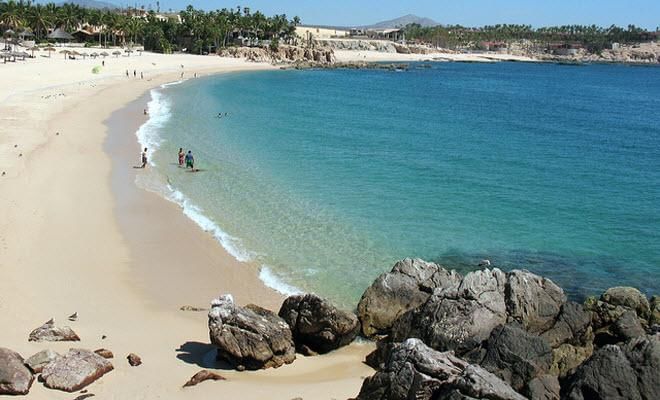 If you want to enhance your vacation with marine adventures, you can enjoy the "Sail & Stay" experience directly with us. And if the sea isn't your thing, you can also explore the desert dunes with our ATV tours.
These are just a few of the most popular and visited options, but not the only ones. There are also other charming beaches like Empacadora, Hacienda, Acapulquito, or Las Viudas. No matter which one you choose, you'll always find a perfect option to enjoy an unforgettable experience with one of Cabo's greatest attractions: the sea.