Discover the best of Inclusive Weddings for an unforgettable celebration.
Like any celebration, inclusive weddings have the true meaning of celebrating and demonstrating the love and happiness that each couple shares. The festivities for this union always have a unique, vibrant, and romantic touch that we love to celebrate here at Marquis Los Cabos.
Year after year, same-sex weddings gain strength, leading to increasingly creative ideas and ways to celebrate them. That's why we make each celebration a unique experience that can transmit all the love that has inspired it.
Since there is no specific tradition for these weddings, it opens up a world of possibilities to work on them in a way that both guests and organizers can have the best wedding experience. Here are some of the things we do here at Marquis Los Cabos.
Arrival at the altar:
As mentioned before, traditions can be adapted or new ones can be created. This refers to the creativity that can be generated when deciding how to enter the scene at the altar. Whether together, hand in hand with a family member or friend, accompanied by friends to the rhythm of the music that awakens the senses, or gracefully moving to a soft melody. Regardless of how it is, this is always a moment that evokes smiles, tears, and laughter alike.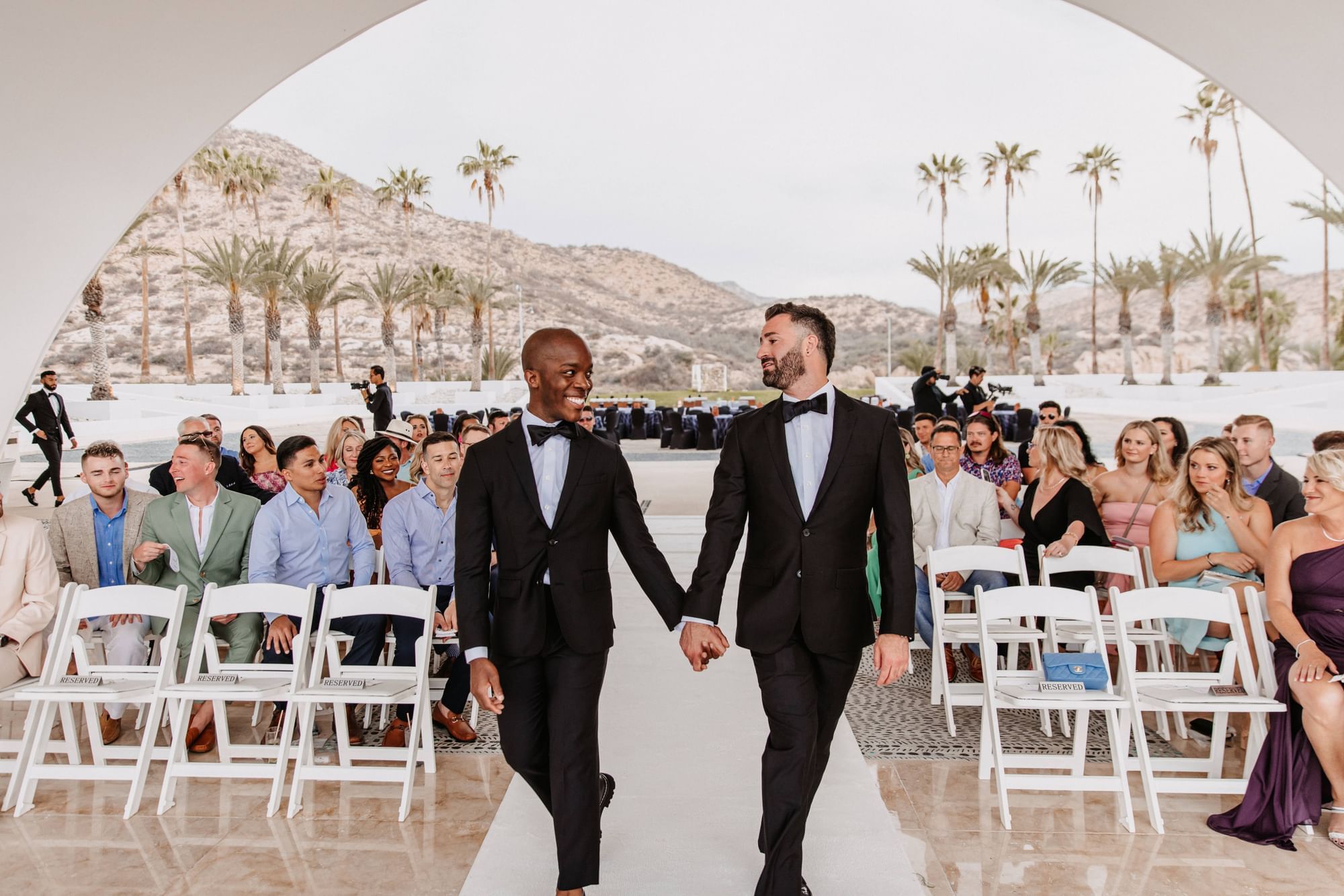 Attire:
This is an opportunity to express the personality of the couple, always considering that this is a big day and everything they wear will not only have a unique meaning but will also be something they will remember for the rest of their lives and may even serve as a keepsake of the wedding. A great trend for these types of celebrations is to choose a touch that represents the LGBTQ+ community.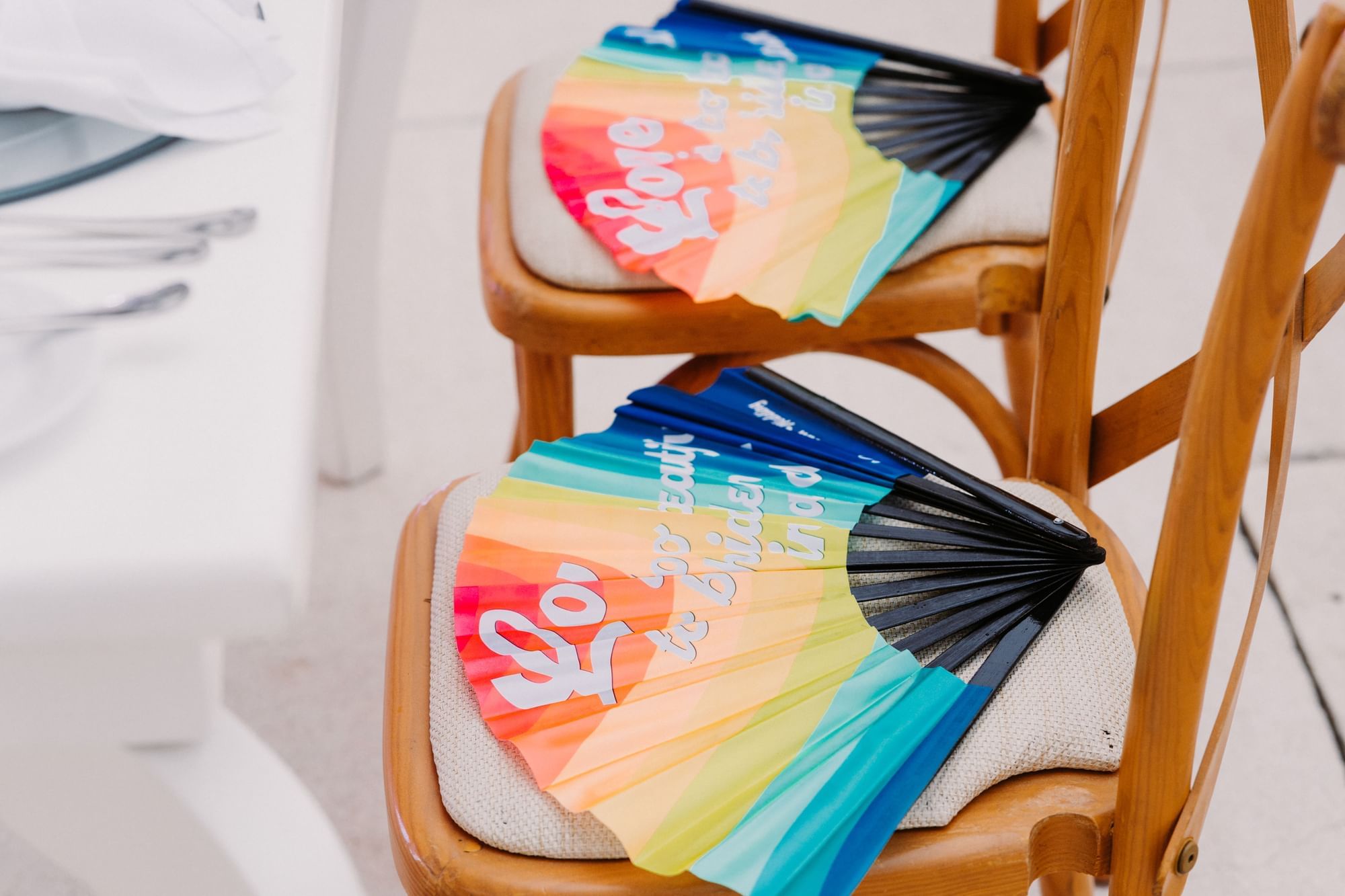 Rings:
This is one of the most important traditions in any celebration and a great opportunity to express the personality of the couple. Whether they choose a classic option, one filled with colors, or one that represents unique and personal details.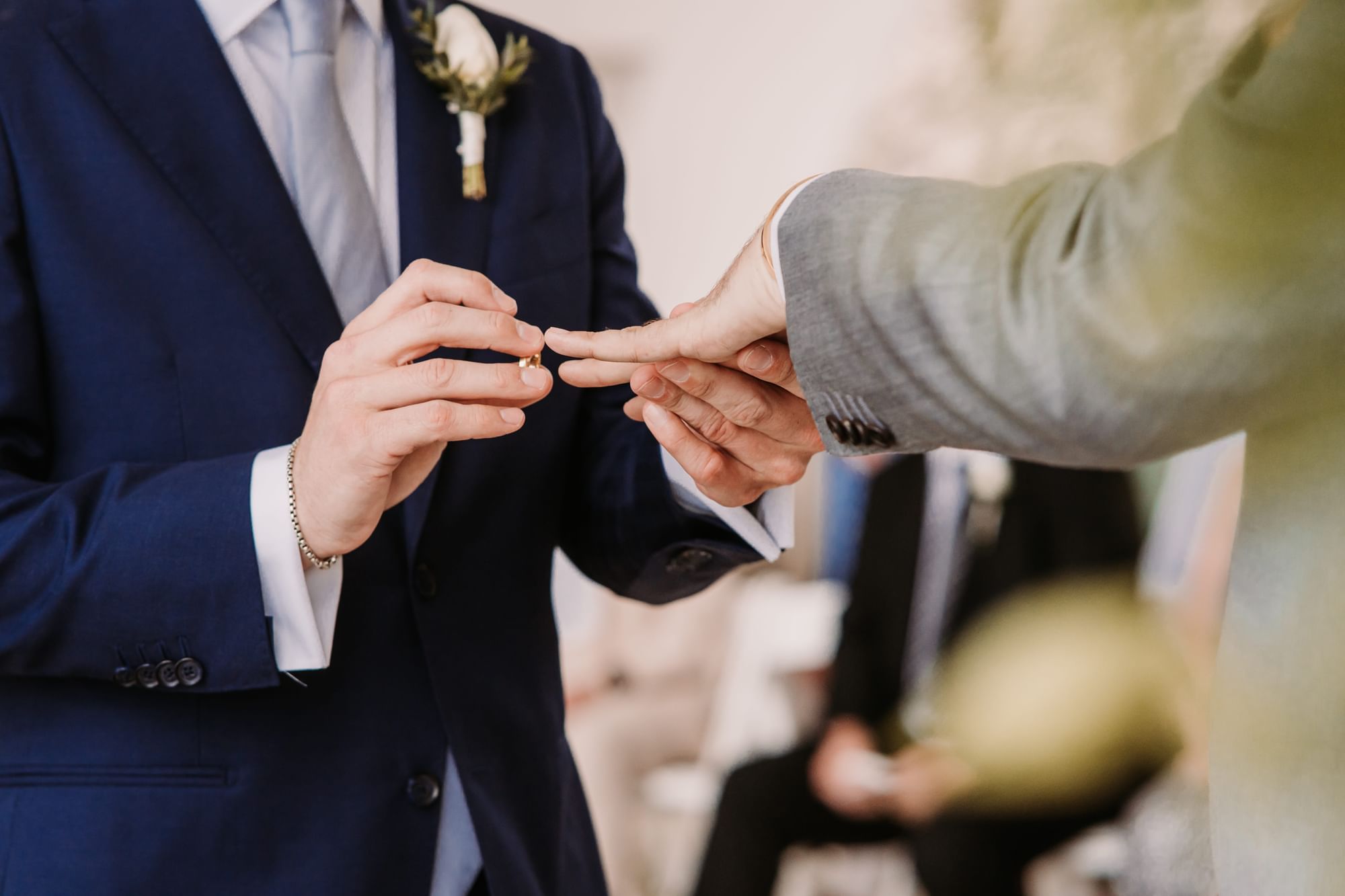 For us, it is very special and important to be able to welcome couples who want to unite their lives surrounded by the beautiful landscapes that Los Cabos offers and the stunning architecture of our property. But above all, what fills us with pride and drives us every day is to provide a service that can honor the great love with which the couples decide to marry. So, if you have any questions about celebrations and events, we invite you to contact our specialists, who will assist you in the best possible way.