Kitesurfing and beautiful sandy beaches. Get to know one of the most popular towns in the region.
This charming place is located just two hours from our resort and you can experience the best of the fishing culture and folklore of the region. Due to its location, the beaches of La Ventana are perfect for many leisure and extreme sports activities.
One of the main activities are windsurfing and kitesurfing, being the months from March to November the best ones, since winds usually reach speeds between 15 and 25 milles per hour; making them one of the best places in the whole continent to practice this kind of sports.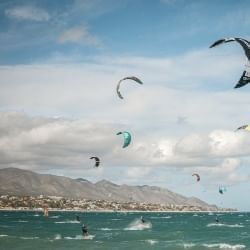 Another very characteristic activity that you can do here is snorkeling, since its placid waters are home to a great and colorful diversity of marine fauna, and if swimming is not your thing, it is also possible to navigate in kayaks to get around the large number of coves that are in their beachs.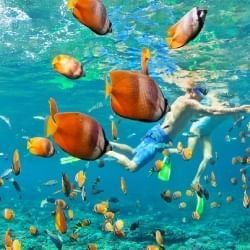 If you are one of those people who enjoy tranquility, this is undoubtedly the perfect place for you, since this site has relatively little to be considered as a tourist destination, which helps to preserve an environment that although rustic, has everything you need to make your visit a more than pleasant experience.
And if all this has not convinced you yet, imagine yourself sitting in one of its picturesque and excellent restaurants or enjoying a cocktail surrounded by the nature that La Ventana has to offer.
Now that you know one more of the destinations that La Baja has for you, turn on your adventurous mode and get to know this paradise in more detail and live a unique experience.