Off-Road Thrills & Ocean Bliss
Explore the scenic landscapes of Cabo
Bring out your adventurous side with an All-Terain tour and get to know some of the most unspoiled landscapes in Cabo. Dedicate yourself to the pleasure of our renowned service and dedicate yourself to rest while we dedicate ourselves to pampering you.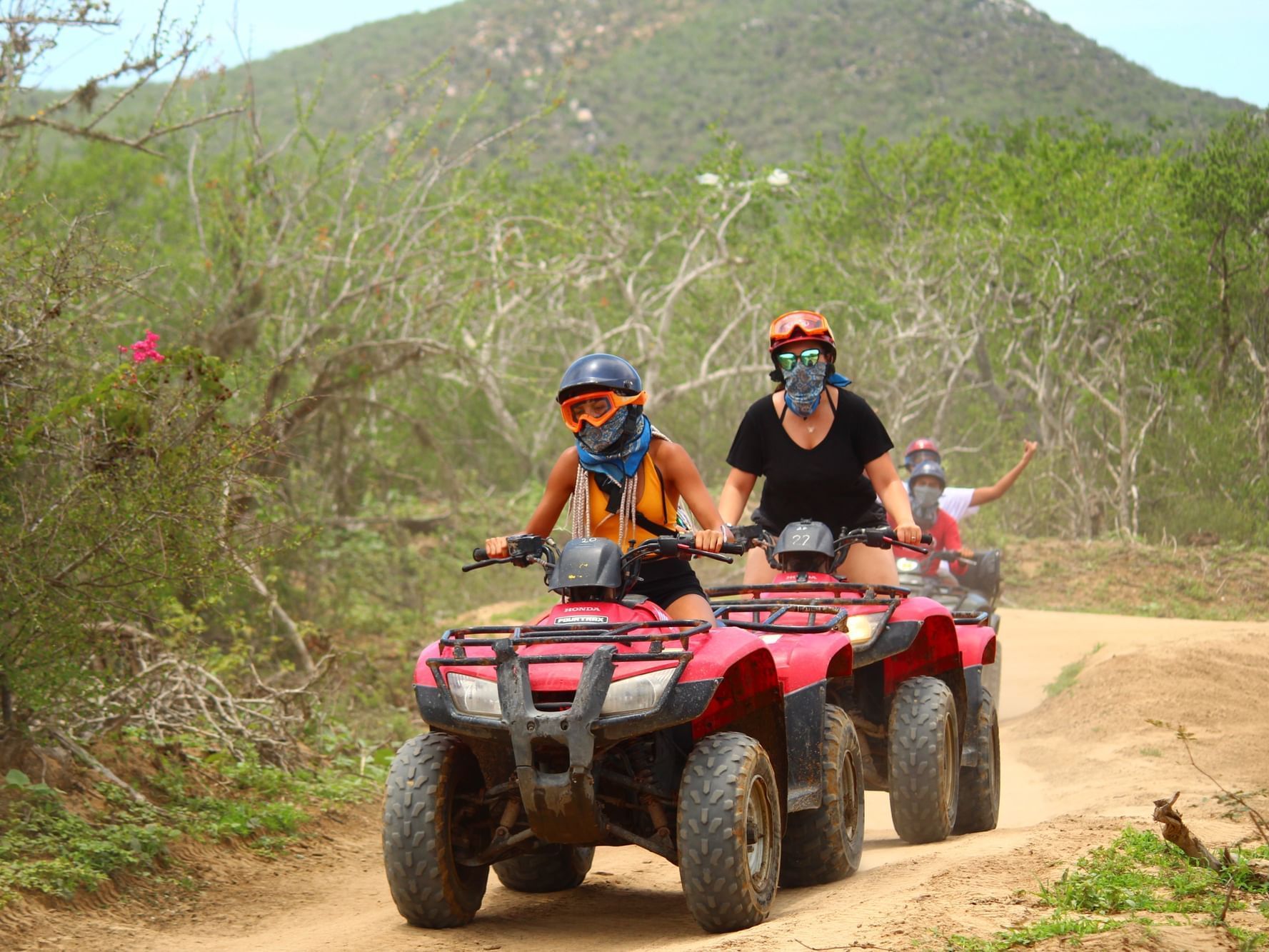 Offer Details:
Off-Road Guided Tour
Safety equipment & Bottled water
Round Transportation: ATV Tour - Marquis Los Cabos
Expansive luxury accommodations
Award-winning All Inclusive Plan
Complimentary WiFi connection in all areas
Access to the tennis court
Taxes and service charges included
Extras: $20 USD entry fee
TERMS & CONDITIONS
Mandatory minimum stay is four (4) nights. The above benefit applies only to the offer "Off-Road Thrills & Ocean Bliss" and will not be extended to other rate plans, promotions, or packages. The above benefit will not be extended to existing reservations, group/wedding reservations, and/or reservations made through third-party sites.