When it comes to surfing in Cabo, Playa Acapulquito offers an endless array of options to suit all tastes.
The history of surfing is a subject of debate among the ancient inhabitants of the Peruvian and Polynesian coasts, as this sport has a tradition of more than five hundred years. The coasts of northern Peru bear traces of the early men who dared to ride the waves, suggesting a possible origin in this South American country. On the other hand, the Polynesians, during their maritime voyages, carried with them ancestral traditions of riding the waves.
Although determining its exact birthplace is challenging, surfing is now a sport that attracts people of all ages and genders worldwide. There are true adventurers who travel the globe in search of the best waves to practice this exciting sport. Los Cabos, in turn, has gained recognition as a destination for surfers and is home to a place as unknown as it is charming: Playa Acapulquito.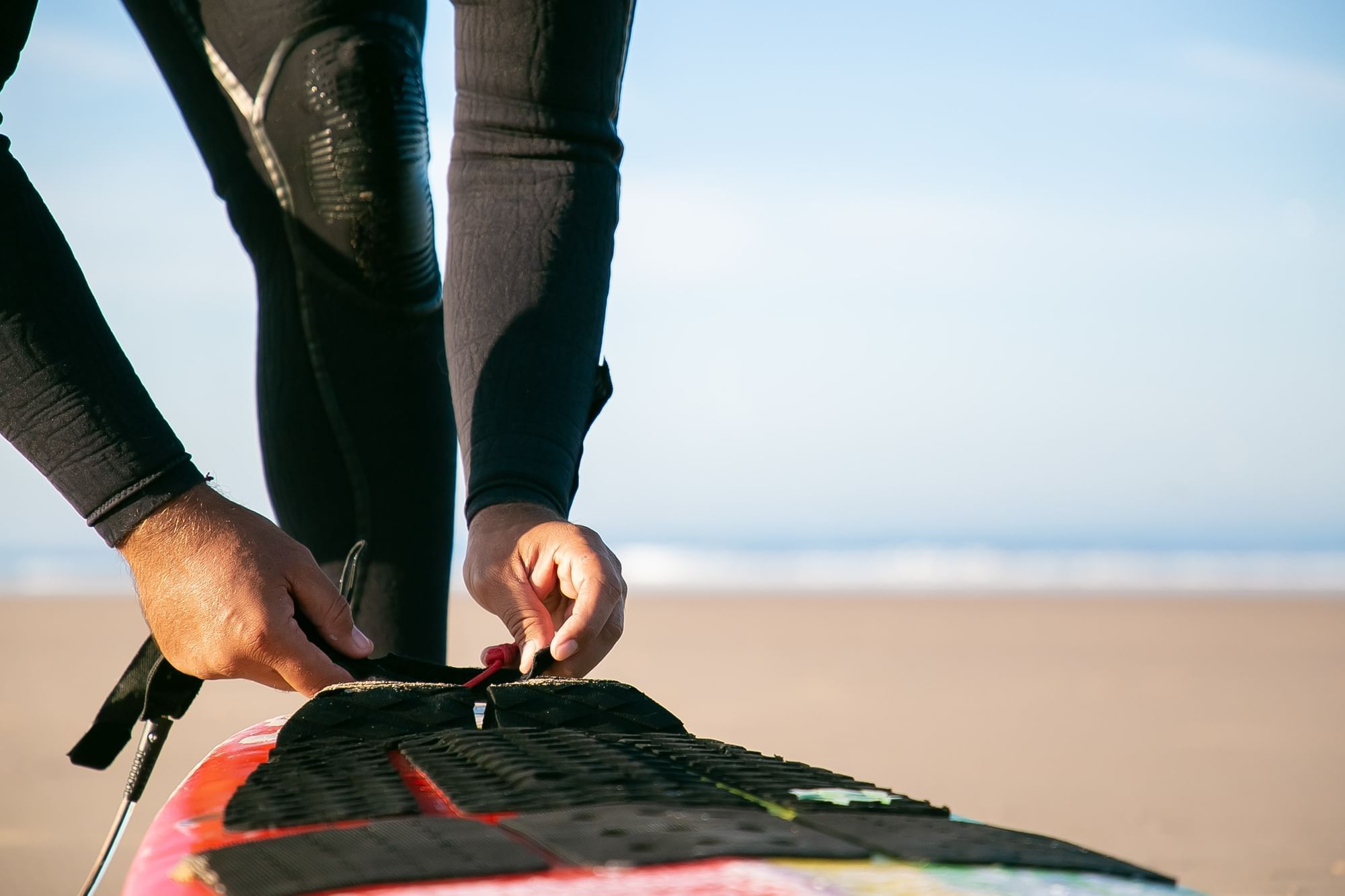 When you visit us, we invite you to experience the authentic surfer's life in La Baja, a genuine paradise and a hidden gem cherished by the locals in Cabo. Located halfway between our hotel and downtown San José, you will discover a wonderful place. Whether you are a beginner looking to start your surfing journey or an expert in search of perfect waves in a unique setting, you will find what you are looking for here. This beach attracts surfers of all levels and from all corners of the world.
When it comes to marine activities, Playa Acapulquito offers endless options. However, as mentioned earlier, the most attractive aspect of this place is surfing. Here, you will find various instructors and options to learn how to ride the waves.
As for what you can do in a day at this beach, you can expect to find nearby restaurants to enjoy delicious food and drinks while you spend a relaxed day at the beach, surrounded by the authentic surfer style of the area. Many experts in the sport consider this place one of the most beautiful destinations for surfing, thanks to its paradisiacal and exotic geography and environment. For more adrenaline experiences on your trip, we invite you to explore our ATV and Sailboat packages.
Its dreamy beaches, mountains, semi-arid landscapes, crystal-clear waters, and perfect temperatures for most of the year make it the ideal place and a must-visit for any surf enthusiast.