Falling in love is easy when you are in the right place, live a unique experience with our romantic celebrations.
Marquis Los Cabos is the perfect place not only to enjoy romantic experiences but even better: to celebrate them in style!
This piece of paradise will offer you in addition to excellent lodging with breathtaking views; all the elegance and kindness of our staff focused on providing the best attention to make any celebration with us become the perfect event.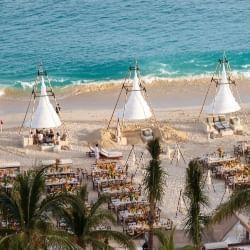 At Marquis Los Cabos everything needs to be celebrated, no matter the reason for the event: from a bachelorette party to a wedding. Any planning will be a unique and unrepeatable experience. So the next time you are looking for a place in Los Cabos, find in us the best ally to make it happen; since our facilities are ideal to go from the most conventional and formal to the most romantic and idyllic. The architecture of our property, our rooms, common areas, and the privileged location halfway between San Jose and Cabos San Lucas, make us the place to measure and at the height, you´re looking for to make the perfect event.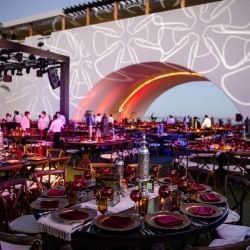 Let us make you fall in love, and get to know our facilities through the virtual tour where you can enjoy every detail we have to offer you the best place worthy of your celebrations.
Now that you know what Marquis Los Cabos has for your celebrations, you will be in a much better position to make a decision. Request a proposal with our Groups & Events Manager, Veronica at vmiranda@marquisloscabos.com
We will be thrilled to help you.