We tell you what you need to know about Cerritos Beach, one of the best beaches for surfing or just strolling to watch the sunset in Los Cabos.
When traveling to Los Cabos, there are several beaches located at some distance that are worth visiting; one of them, and perhaps one of the most beautiful, is Cerritos, located just ten minutes from downtown Todos Santos, and an hour and a half from our hotel, this beach with crystal clear waters, ideal waves for surfing, relaxing landscapes and a variety of bars and restaurants for all tastes make it a must visit in Baja California Sur.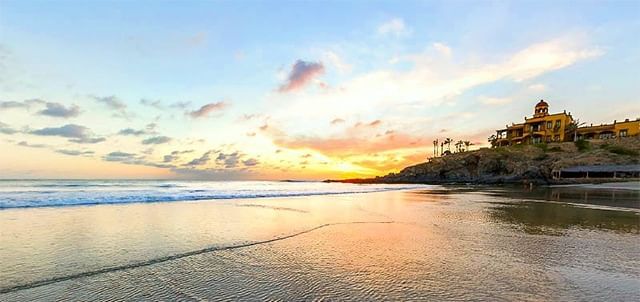 Get ready to live a perfect day at the beach, as it is a highly recommended alternative because its location on the Pacific Ocean side gives it an ideal swell. Whether you want to do water activities or spend a quiet day, you can also take the opportunity to walk the beautiful streets of Todos Santos, which is considered "Pueblos Magicos" (Magical Towns) and offers you an experience that will captivate your senses.
After spending a pleasant day at the beach, you can't miss visiting Todos Santos. Start your tour at the Plaza de Armas, where La Misión de Todos Santos and the Cultural Center are located, surrounded by typical and picturesque streets where you can visit exciting art galleries of national and foreign artists. From there, it is also possible to take a guided ecological tour to get to know the Sierra de la Laguna Biosphere Reserve.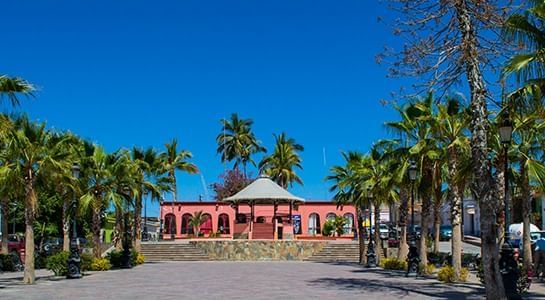 So if you want to know these places, prepare for a complete tour, where the desert will run on one side and the ocean on the other; fasten your seat belt, prepare your swimsuit and surfboard, and enjoy this destination in all its splendor.