On your wedding day, there will things to worry about, but the ones everyone will remember are the photos of that special day.
And with all that goes into planning a wedding, it can be easy to forget one of the trendiest parts: the photoshot locations.
At Marquis Los Cabos, it's easy to find the right location with the perfect mix of good service, spaces, and decor that accurately reflect the spark and happiness of that day. Our property is the perfect place to capture all the special moments that will surround your wedding and that you will want to keep with you forever.
These are some of the spaces we offer and where you can organize your wedding, surrounded by a unique and spectacular view.
POOL TERRACES
They are perfect if you're looking for a captivating outdoor space. Our terraces with a perfect view between our pools and the Sea of Cortez will provide you with a comfortable and beautiful experience.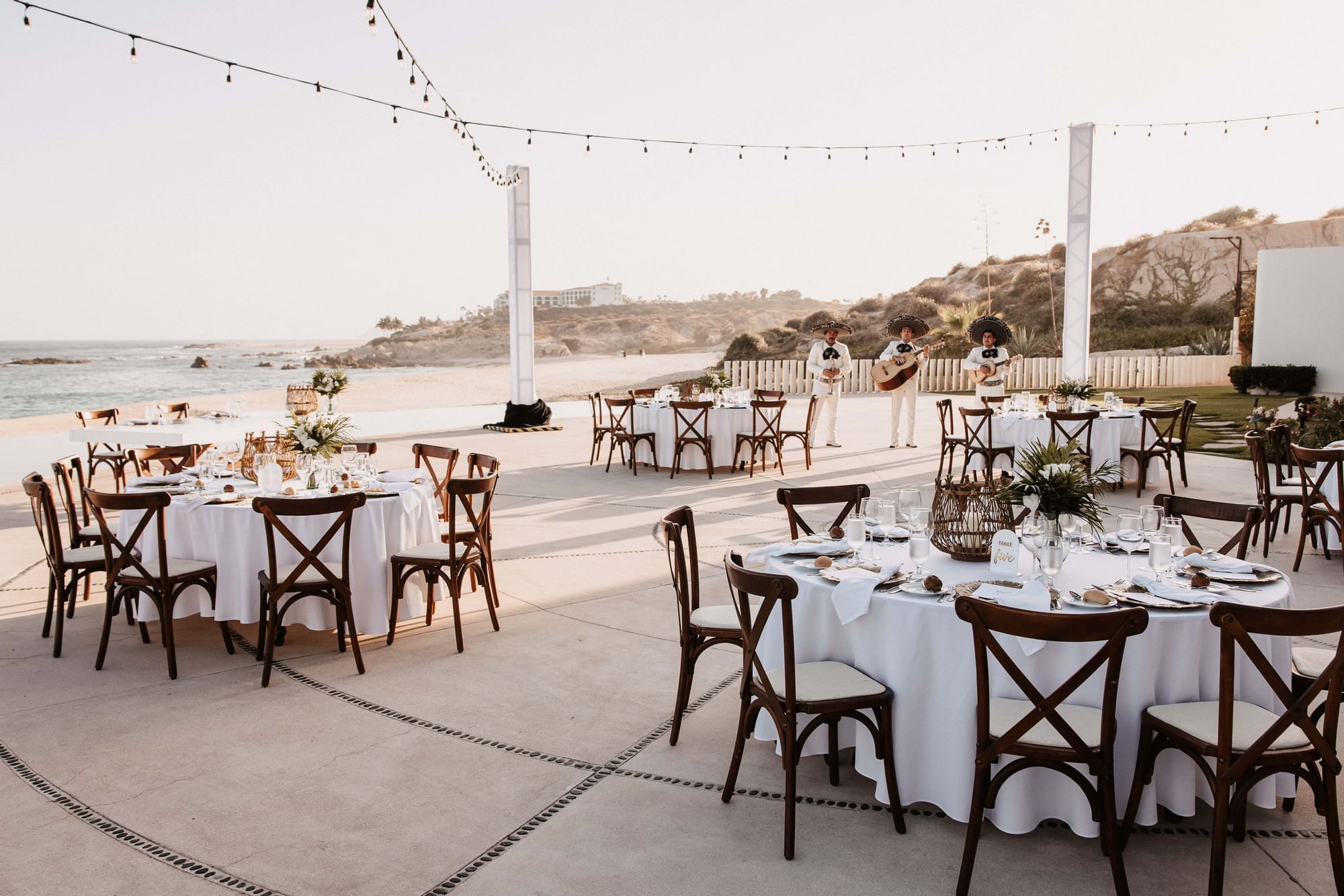 BEACH
Celebrating by the sea is the goal if you want to have a wedding in Cabo, and our picturesque beach offers a great stage for your wedding photos framed by soft sand, deep blue waters, and the unmatched sunset.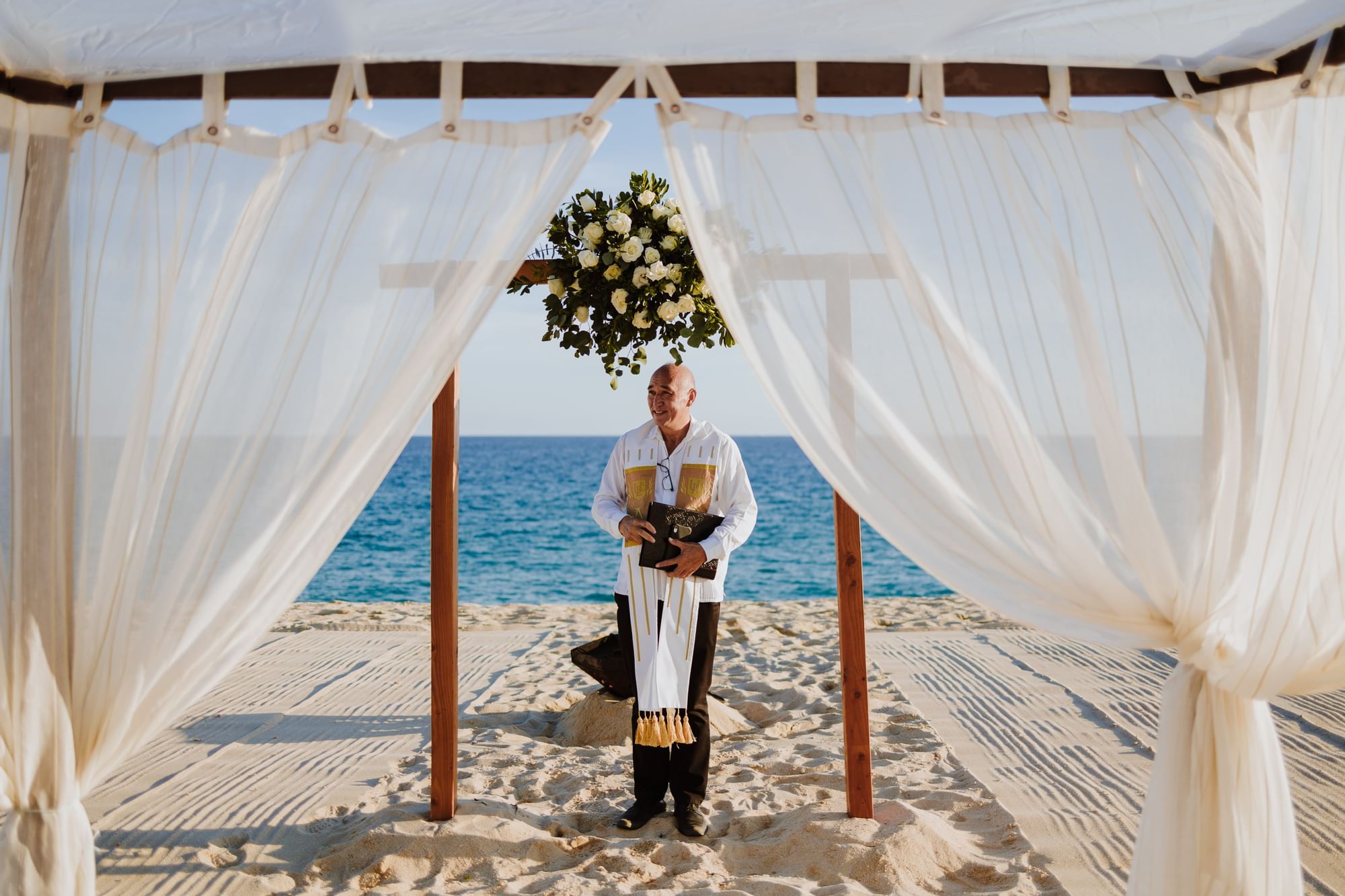 LOBBY
This magnificent space, a mix of architecture and natural beauty, will be ideal for getting the best possible panoramic views. Our lobby offers an imposing place perfect for photographing what could well be the entrance to the Sea of Los Cabos.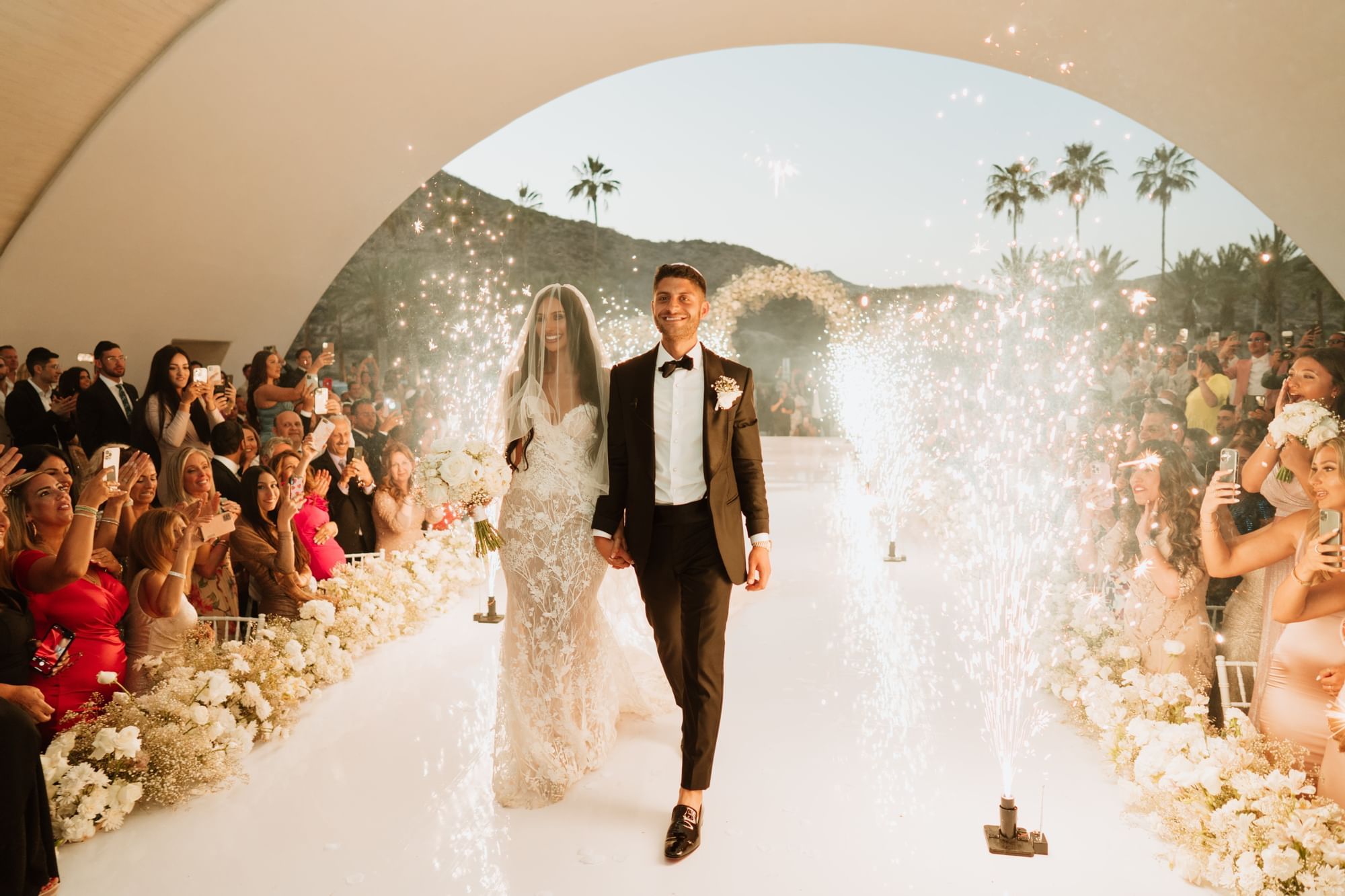 Check out the technical aspects of this locations.
To celebrate, you should have a photo shoot that is worthy of this special day. Make this day eternal not only with the beautiful scenery we offer but also by hiring the services provided by our partner, DreamArt Photography.