Every place in Cabo is an opportunity to explore and discover new experiences. Get out of the ordinary and get to know this place
When visiting Cabo, what most people want to do is enjoy whale watching, see the Arch, or engage in some kind of water activity. However, there is an amazing and unmissable place to enjoy when you travel here: "El Cañón de la Zorra", a waterfall in the middle of the desert.
This place is exotic and enchanting; a real oasis in every sense, With it´s beautiful 39 feet waterfall that leads to a spectacular natural waterfall, perfect for enjoying an expedition, experiencing an adventure or simply relaxing.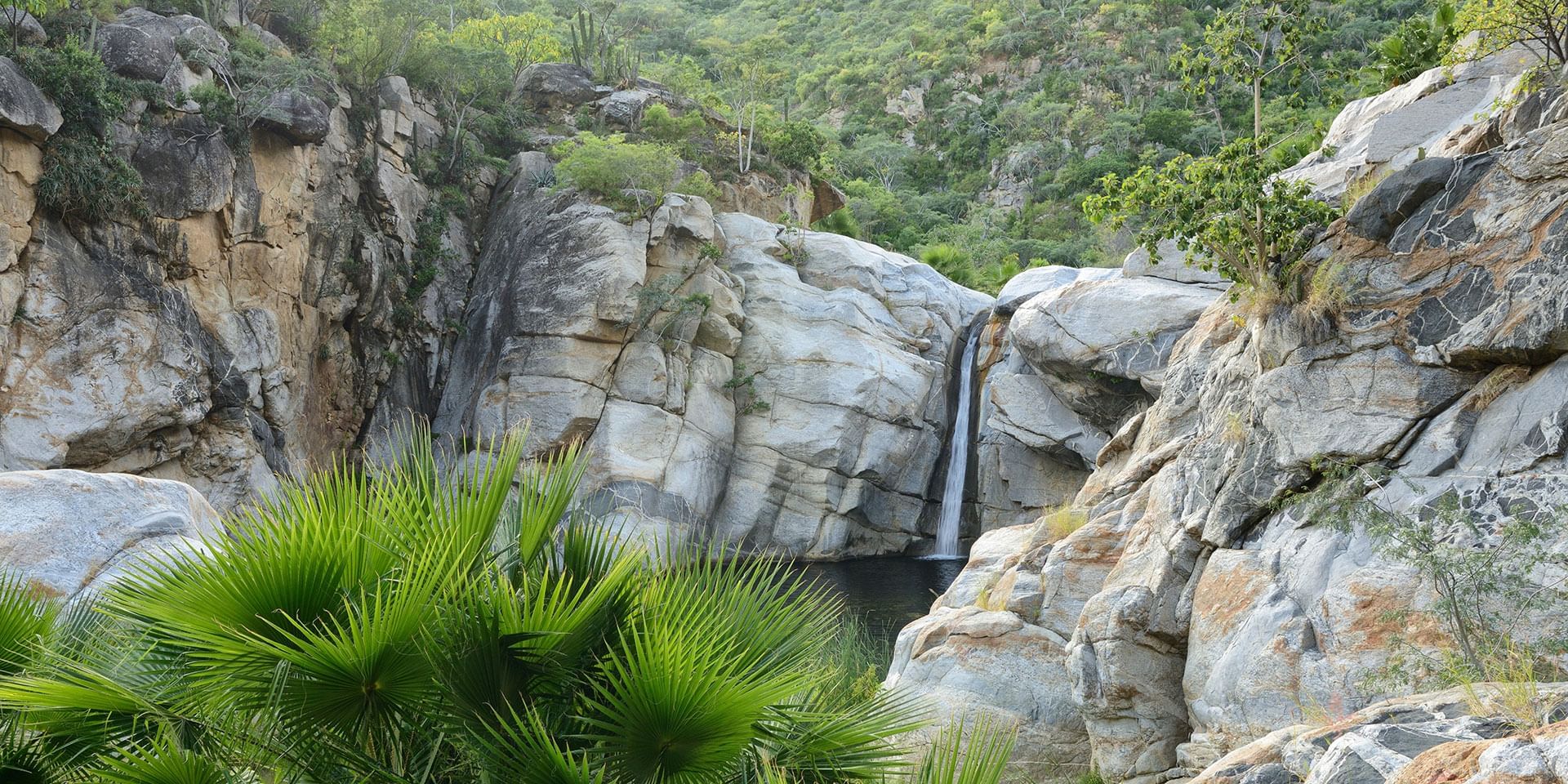 What can you do at Cañón de la Zorra?
To access this place, you need to reach Rancho Sol de Mayo, from there a guide will take you to the canyon, so it is recommended to be well prepared for a long hike.
The journey is accompanied by incredible desert landscapes, which become more and more paradisiacal as you approach the waterfall area, where in addition to hiking, it is possible to practice swimming and snorkeling.
It is highly recommended to make this trip before sunrise, as the sunrises from there are spectacular.
How to get there?
From our property, it is relatively easy to arrive to this place, you just have to take the federal highway 1 north towards La Paz city, until you reach the town of Miraflores, where you have to take the exit to an unpaved road that leads to the property where the waterfall is located.
It is important to keep in mind that the road is not paved and depending on the season it may be in poor conditions, so it is recommended to use a 4 x4 tracking vehicle to reach it. It is also advisable to bring water and food, as well as sunscreen and insect repellent, as the weather and conditions require it.
Now that you know another spot of the charming places that Baja has for you and have your reservation ready at Marquis Los Cabos, contact our Activities Concierges so they can give you more details about what else you can do.