Organizing and enjoying events at Marquis Los Cabos is an experience that blends the sea breeze, the serenity of the ocean, and the natural beauty in a perfect setting. Discover the venues we have for you.
If your heart beats for the beauty of nature, open spaces, and spectacular ocean views, an outdoor event at Marquis Los Cabos will undoubtedly be the best choice you can make. However, amidst the array of charming locations, embarking on the search for the ideal venue for any event can prove to be a challenging task. On our property, we offer a collection of enchanting outdoor spaces with breathtaking views and open-air settings for any occasion, igniting limitless inspiration.
In these pandemic-influenced times, hosting events for all types of groups seeks spaces where a connection with nature can be maintained, preserving a fresh and ventilated atmosphere. No matter the reason or type of event you wish to host, we have the venues that will undoubtedly fulfill your desires.
Beach
This is perhaps the quintessential outdoor space and a favorite among our guests. The picturesque coastline in front of our property always serves as a stunning backdrop for any occasion, with its ever-soothing waves, soft sand, and the fresh ocean breeze of Cabo, ensuring an unforgettable celebration.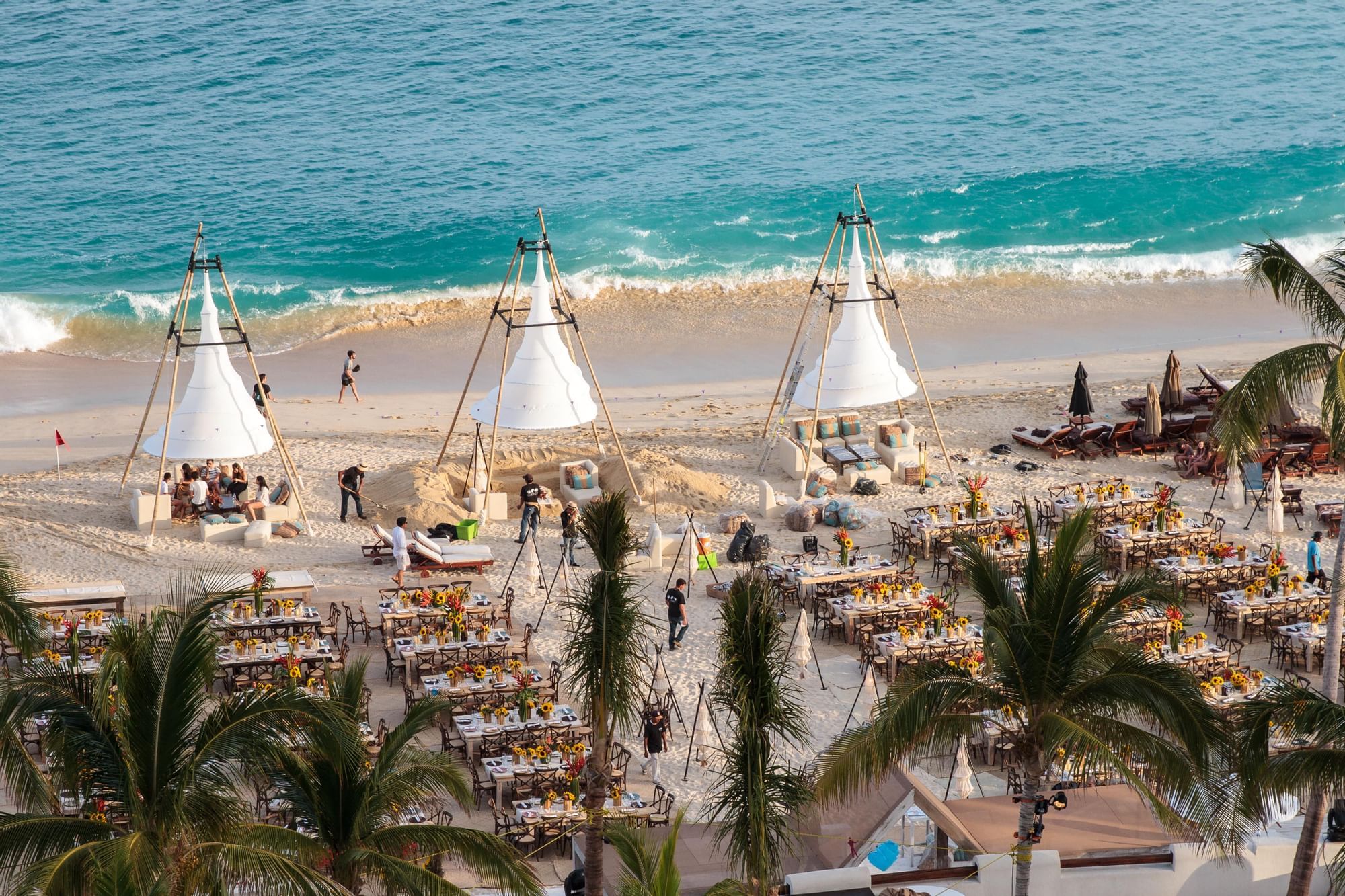 Pool Terraces
If you desire a seaside ambiance without venturing onto the sand, our pools are simply perfect. We offer three spaces: Sunset, Sunrise, and Central. These areas can accommodate up to 100 attendees, ensuring a cozy atmosphere is always maintained.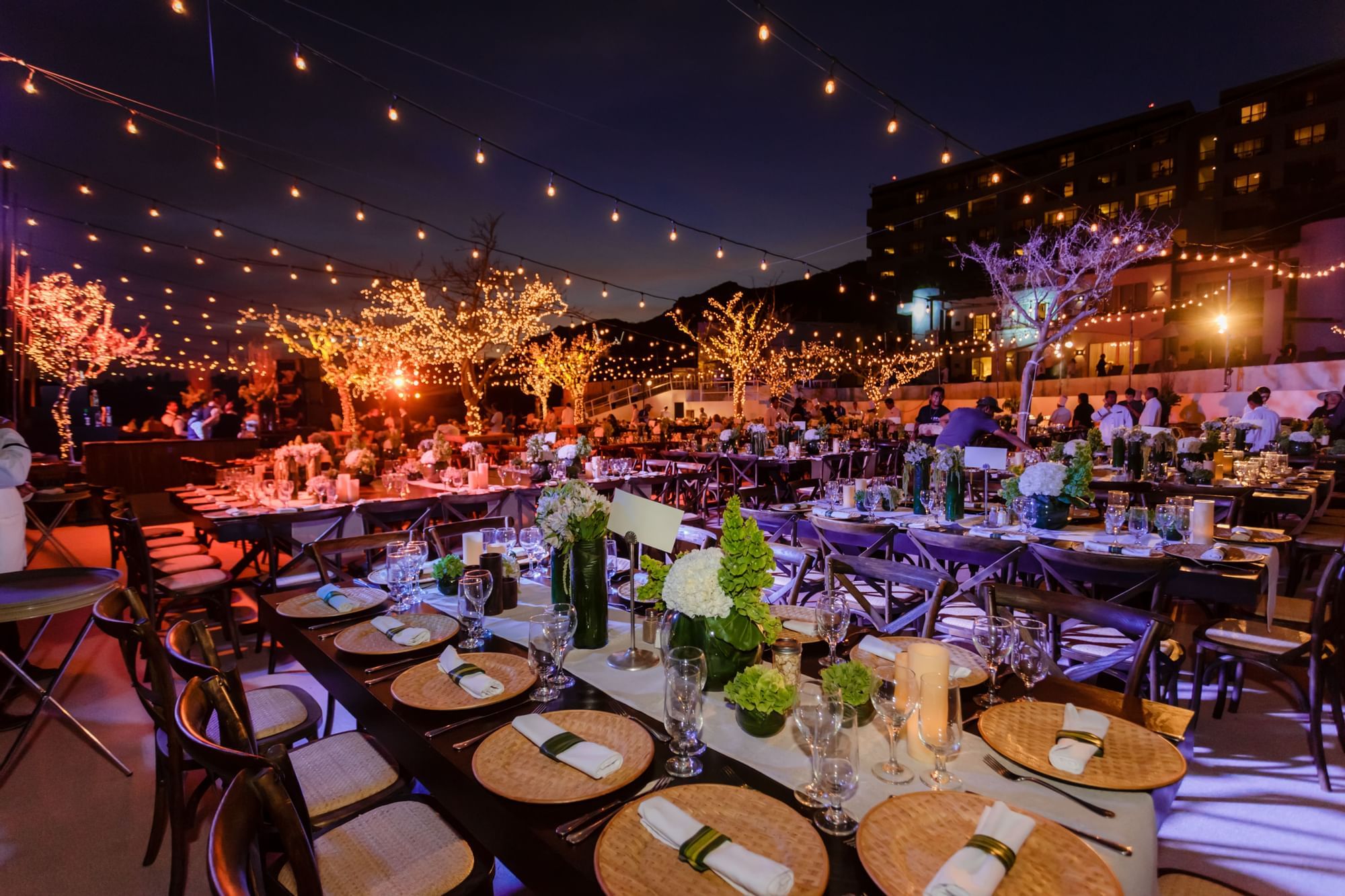 Lobby
The phrase "Celebrate in grand style" takes on a whole new meaning here. This impressive space is the perfect fusion of architecture and nature. Our lobby, inspired by the iconic Arch of San Lucas, will provide the ideal backdrop for the most incredible event you can envision.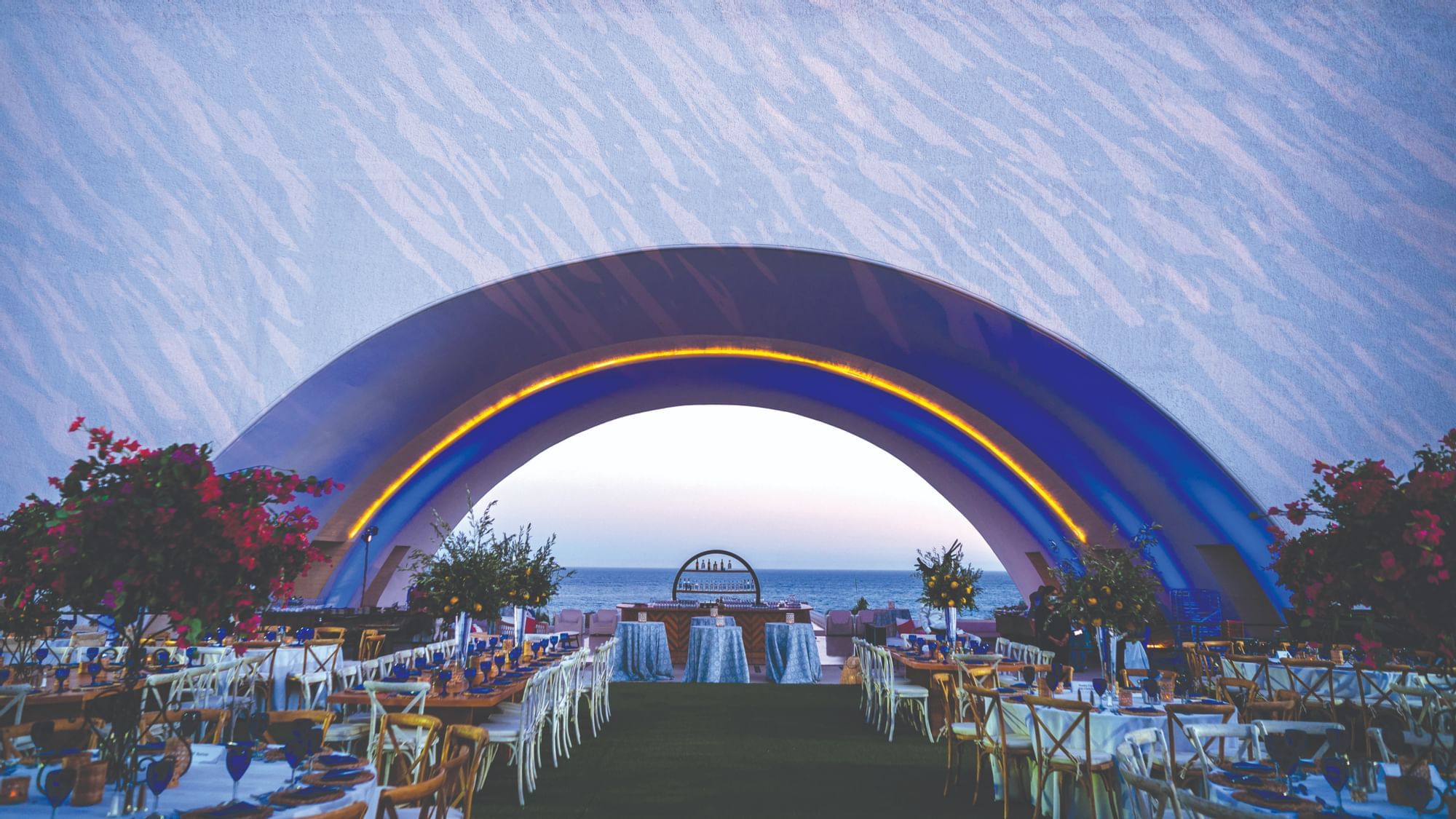 Learn more about our other venues here.
No matter which of these spaces you choose, they will all provide you with a flawless celebration in an environment where the sea always takes center stage. So, what are you waiting for? We await you with open arms.