Our suites at Marquis los Cabos are perfects to create unforgettable moments with their uniques views
From the most delicate decorations to the most thoughtful surprises, everything comes together to make that special occasion truly magical. But what truly makes the difference when it comes to romantic celebrations? The answer lies in the spectacular views offered by all our rooms.
Junior Suites with Unique Sea Views
Imagine waking up next to your loved one in a comfortable king-size bed, with the gentle sea waves swaying softly in the ocean breeze. Our Junior Suites with sea views offer an unparalleled experience in terms of romance and natural beauty. When it comes to decorating these suites, simplicity is the key. Soft color palettes, nautical details, and wooden accents that evoke the beach come together to create a warm and welcoming ambiance. Fresh flowers and scented candles add the perfect finishing touch to an unforgettable celebration.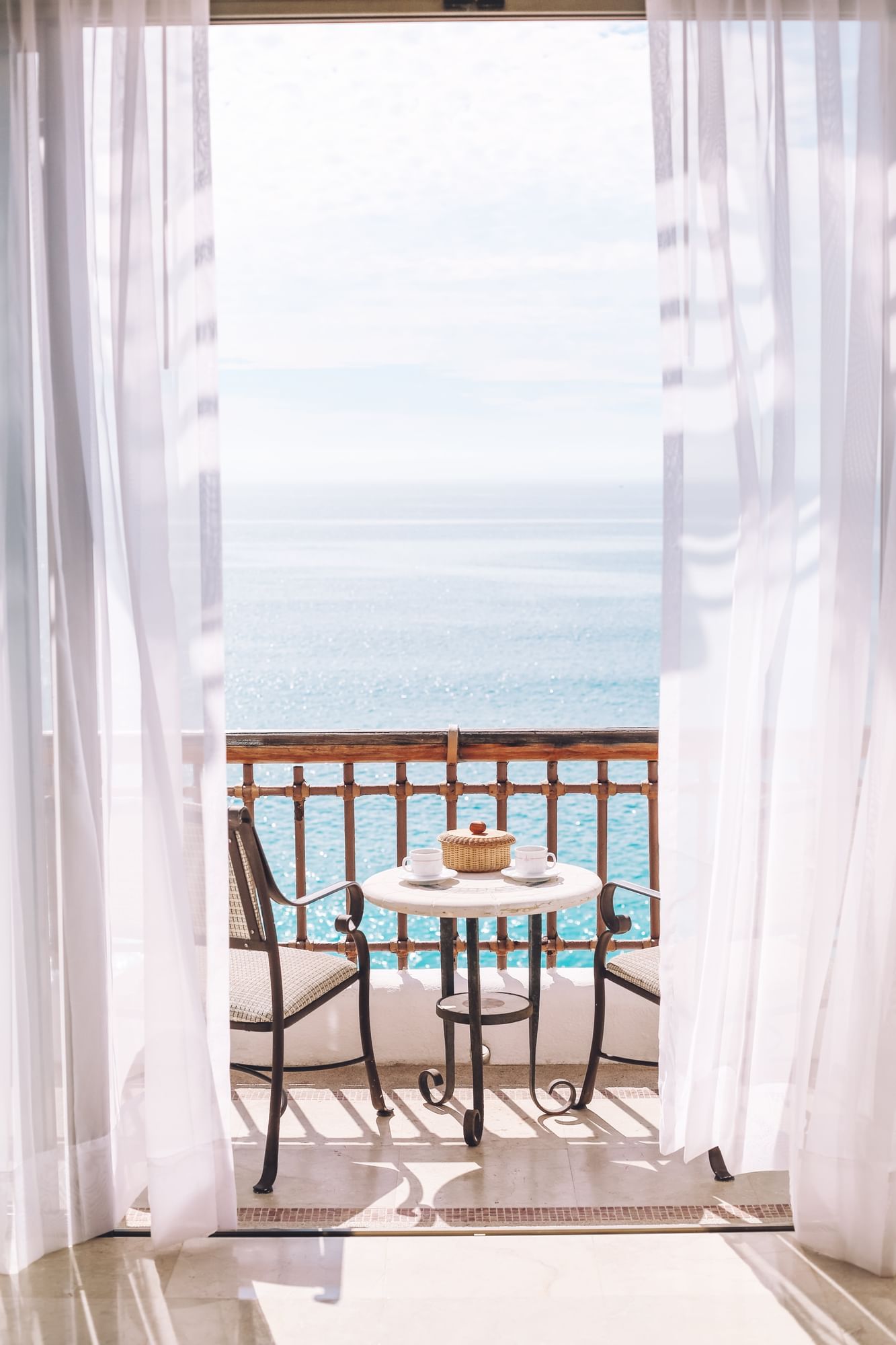 Take a look and view all our Junior Suites here
Master Suites: Cozy Spaces for Love
If you're looking for an even more intimate experience, the Master Suites are ideal. These suites often offer separate living areas and private balconies that provide panoramic views of stunning landscapes. Here, decoration focuses on comfort and luxury. Soft fabrics, rich textures, and elegant artwork create a sophisticated atmosphere. A two-person pool with panoramic views will be the perfect touch for an intimate celebration. Add scattered rose petals in the room and a menu of champagne and chocolate-covered strawberries for an unforgettable romantic experience.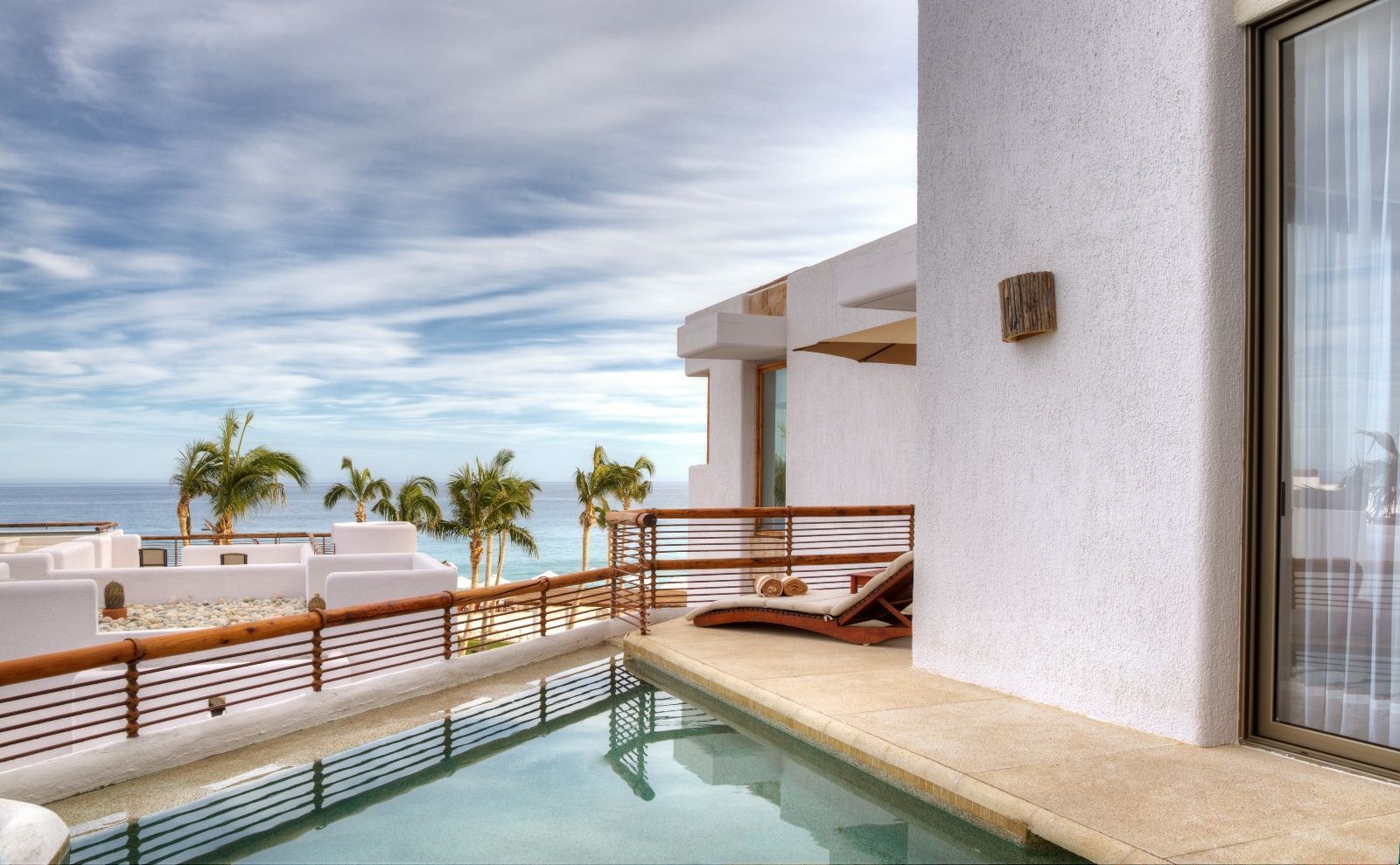 Check up more details of The Master Suites
Casitas: Intimacy and Luxury Combined
For those seeking maximum privacy, the casitas are the perfect choice. These independent villas offer a perfect blend of intimacy and luxury. The décor, which often reflects the local culture with authentic details, creates a cozy and romantic ambiance that pairs perfectly with Las Casitas. Private terraces with pools and relaxation areas offer an intimate space to enjoy special moments. Add soft background music and first-class room service for a celebration that exceeds all expectations.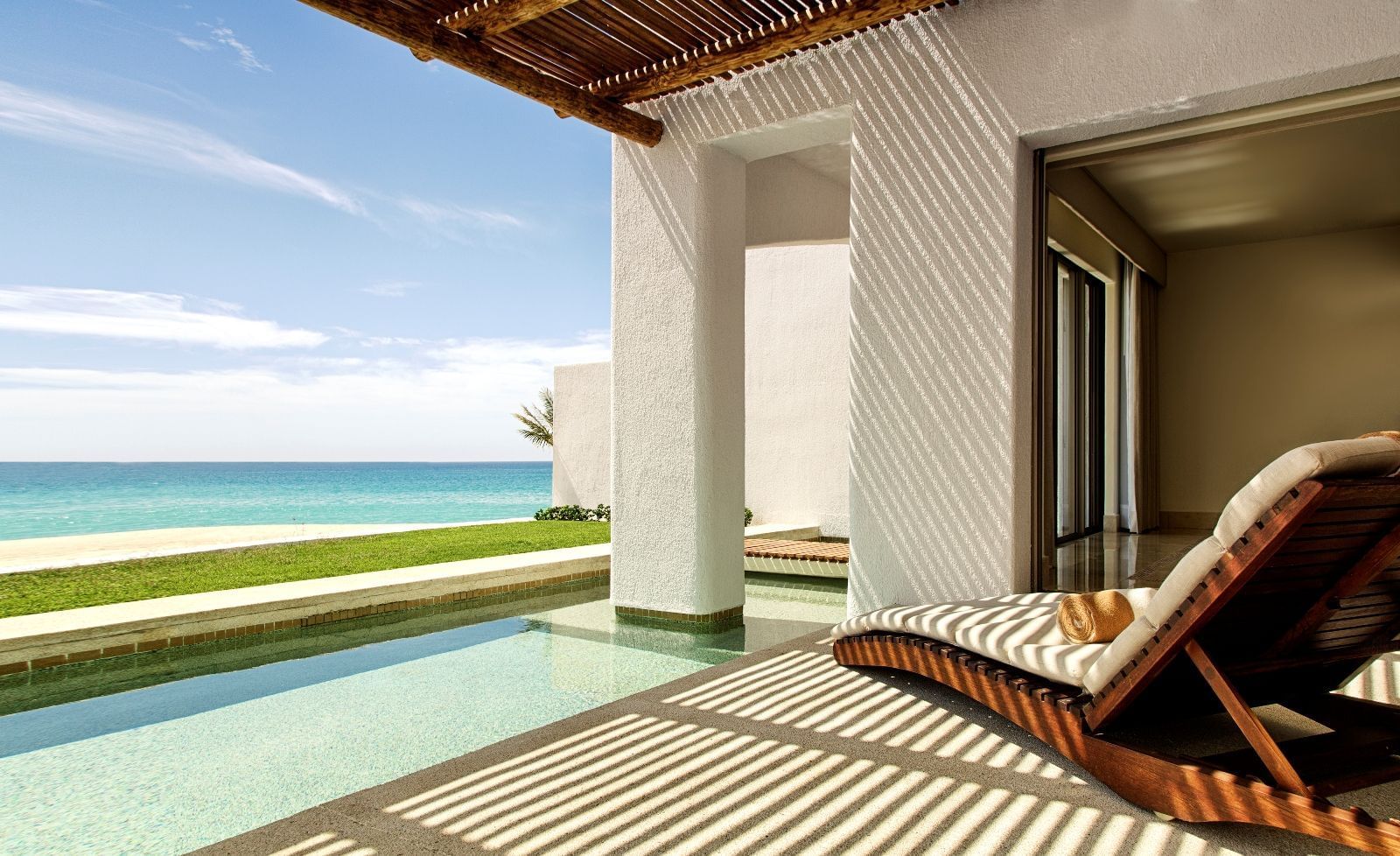 To see our Casita enter here
If you decide to celebrate with us, please contact our Concierge to explore the variety of decorations for romantic celebrations in our suites. Marquis Los Cabos is the perfect place to create an atmosphere that highlights love in a couple. Whether in a Junior Suite with sea views, a luxurious Master Suite, or an intimate Casita, the panoramic views provide a stunning backdrop for every occasion. So, the next time you wish to have a romantic celebration, we look forward to welcoming you here.